World of Orient 
International Festival for Oriental Dance, Music and Culture 02. – 04.03.2018
Workshop-Übersicht Sonntag, 04.03.2018 /

Workshop Description Sunday March 4th



Site under construction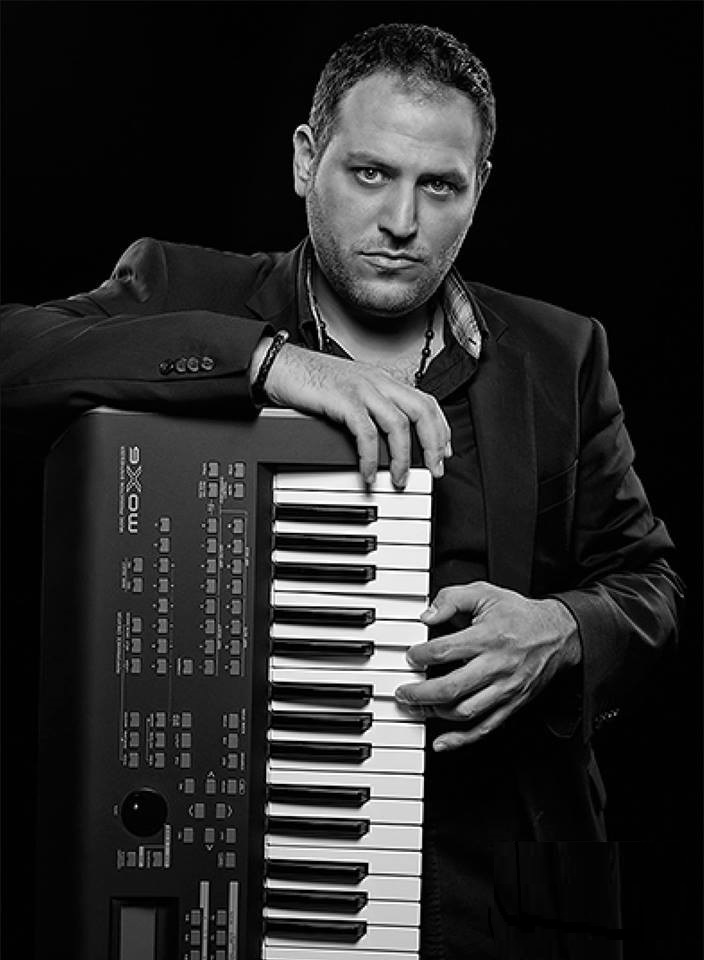 38,- €
Diab Nasser (PSL/D)
Go's & No Go's beim Tanzen mit Live Musik
… aus Musikerperspektive – Fettnäpfchen vermeiden – Kommunikation mit den Musikern während des Tanzens
Hier wird euch Fachwissen nach internationalen Standards vermittelt, damit der Auftritt mit Live Musikern ein voller Erfolg wird.

Go's & No Go's: Dancing with Live Music
… a musician's view: communication with the musicians. In this WS you get specialised knowledge based on international standards.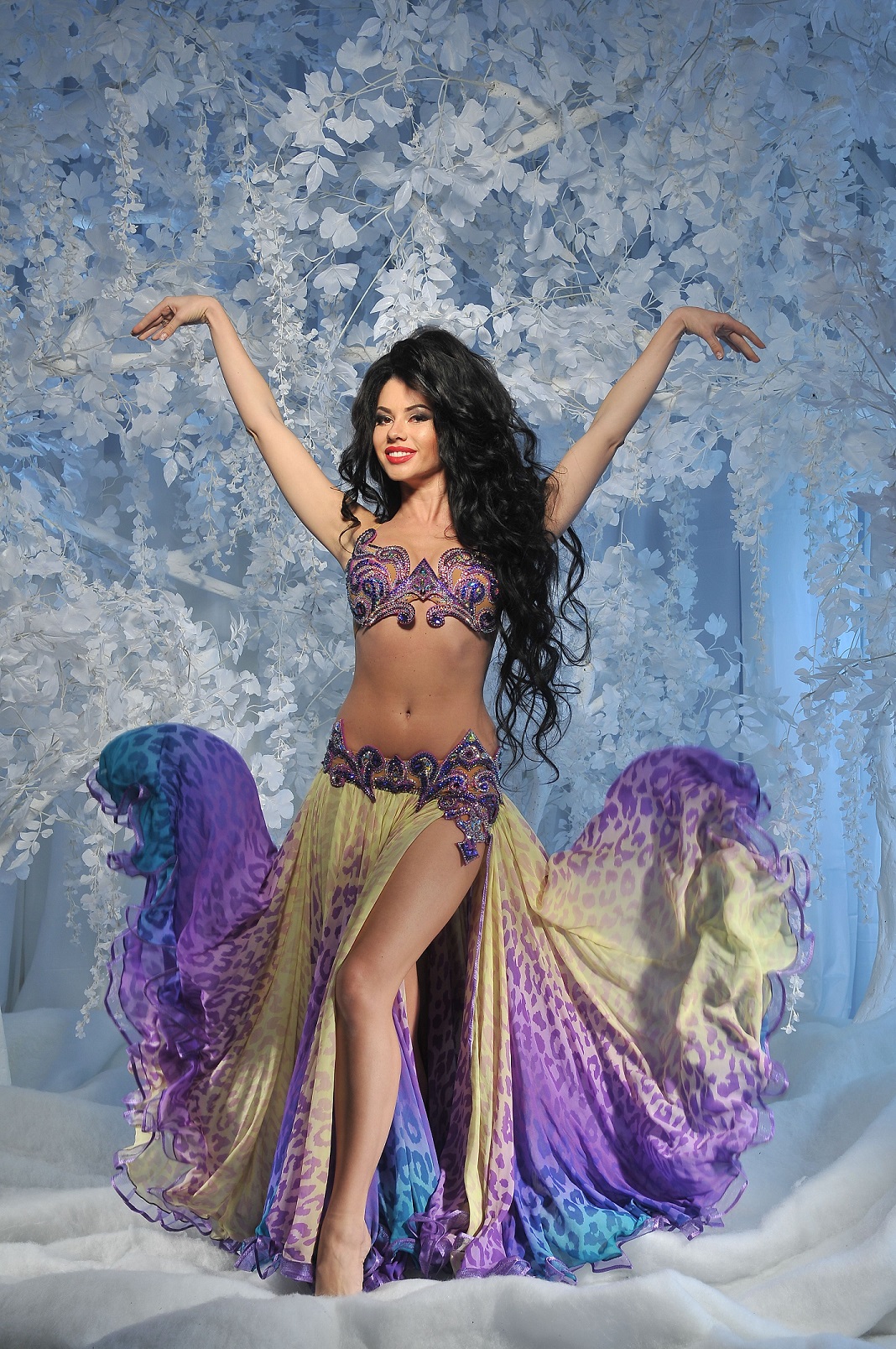 ---
45,- €
Yulianna Voronina (UKR)
Drum solo Special (Mix

ed

Lev

el)

Yulianna's style
difficult technique, combination, choreography, belly movements, how to control your body, how to connect belly and other movements 
more infos coming soon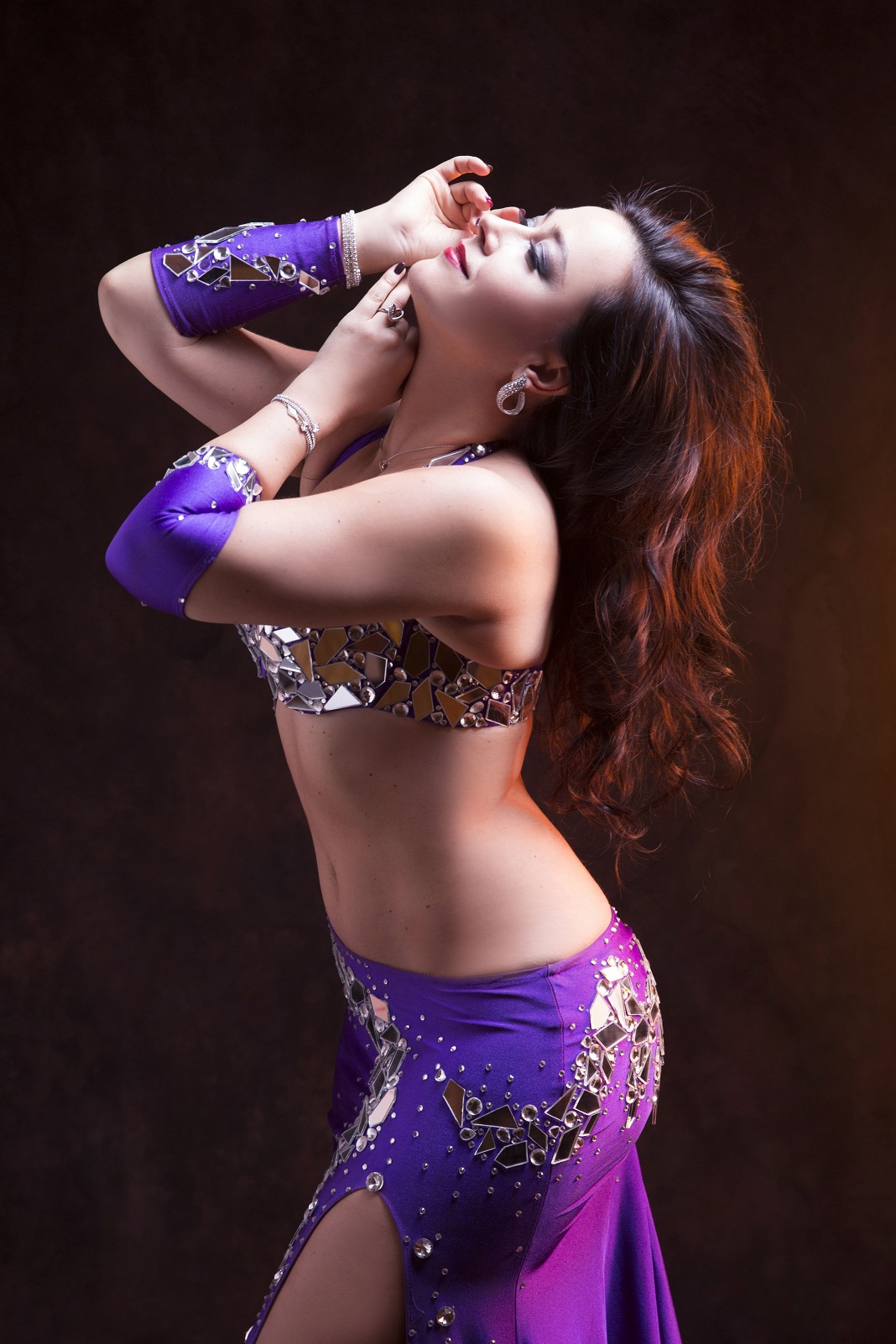 ---
45,- €
Mercedes Nieto (HUN)
Dynamic and sensual Oriental Dance Routine
Brand new Routine with veil (or without) in Mercedes' signature style.
more infos coming soon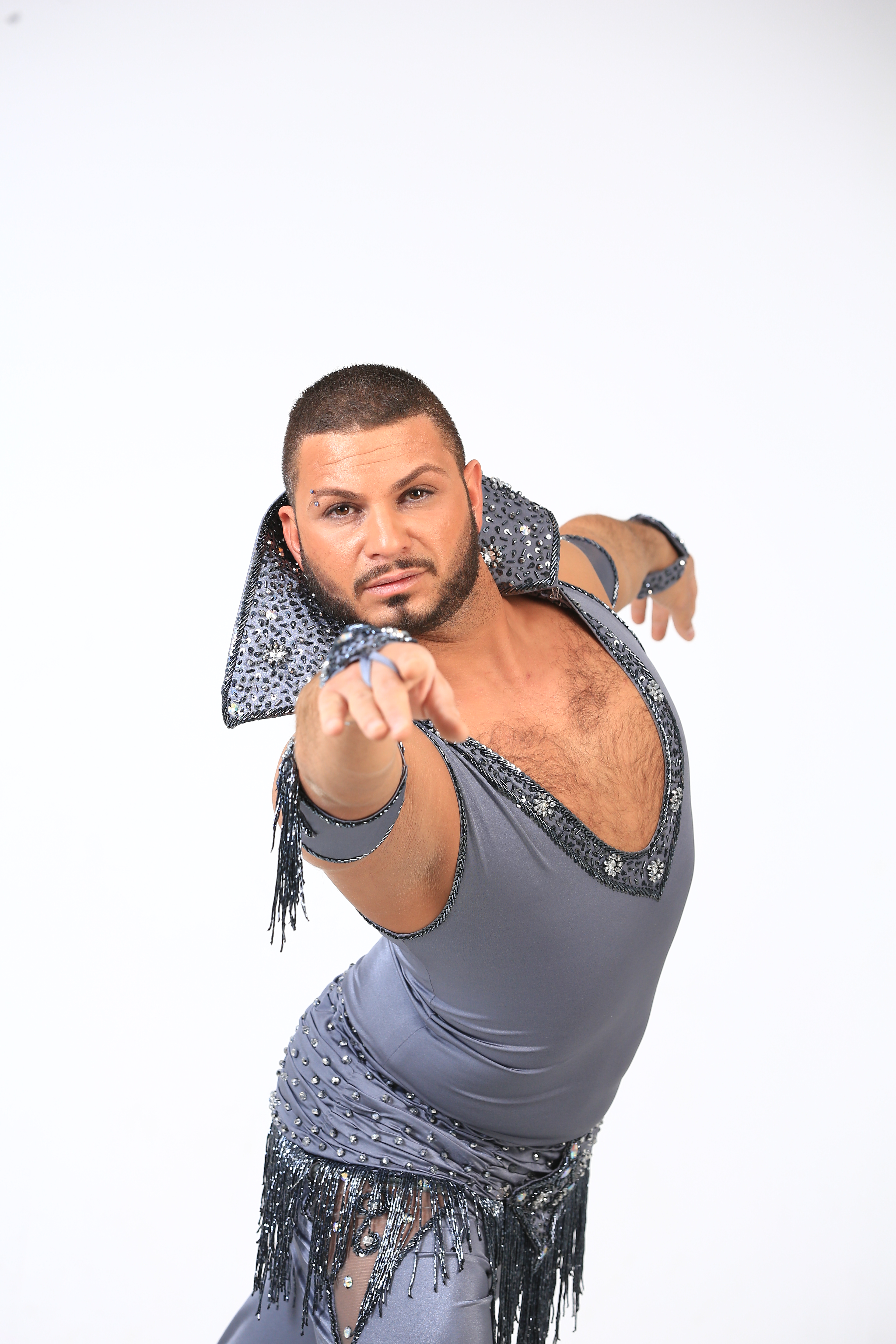 ---
38,- €
Azad Kaan (TUR)
Turkish/Arabic Hafla-Knaller (

Level: M/F)
Wieder einmal kommt Azad mit einem bombastischen Stück zur WoO!  Der bekannte Disco-Hit "Tabi Tabi" diesmal mit einer total neuen Version. Energetisch, Orientalisch und Modern zugleich. Spaßfaktor und eine tolle Auftritts-Choreo für Soli/Gruppen/Parties/Bühne sind garantiert!
Turkish/Arabic Hafla-blockbuster (Interm./Adv.)
Once again Azad at the WoO with a bombastic choreography! This time with a totally new version of the famous disco hit 'Tabi Tabi'. Energetic, oriental and modern at the same time. Fun factor and a great performance for solo/groups/parties/stage are guaranteed!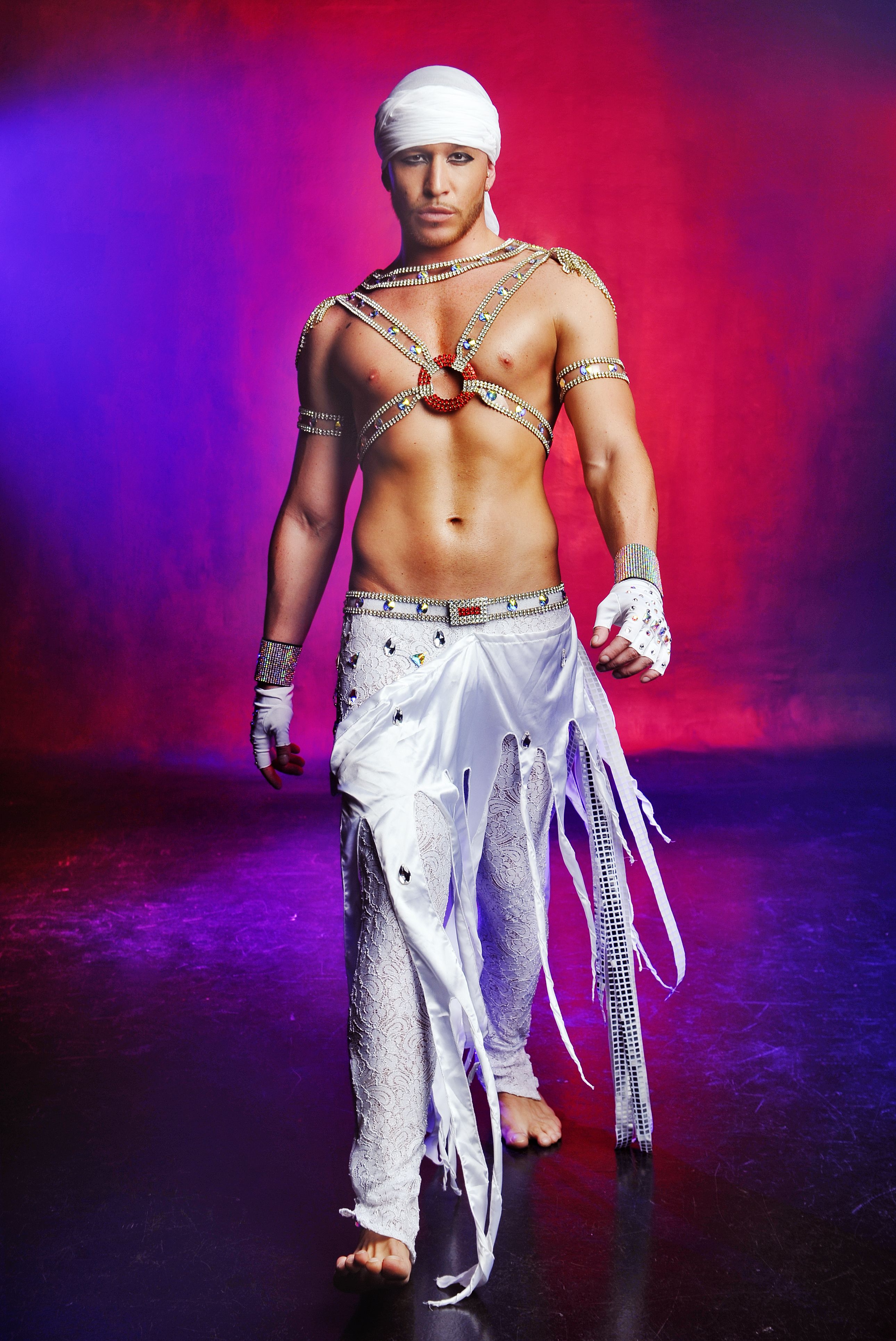 ---
45,- €
Luxor (RUS)
The AZIS Experience Special LUXOR Style (Mix

ed

Level

)



Expressive Cabaret Choreo einzigartig & provokant! Suchtfaktor 100!
The AZIS Experience Special LUXOR Style (Mixed Level)
Expressive Cabaret Choreo – unique & provocative!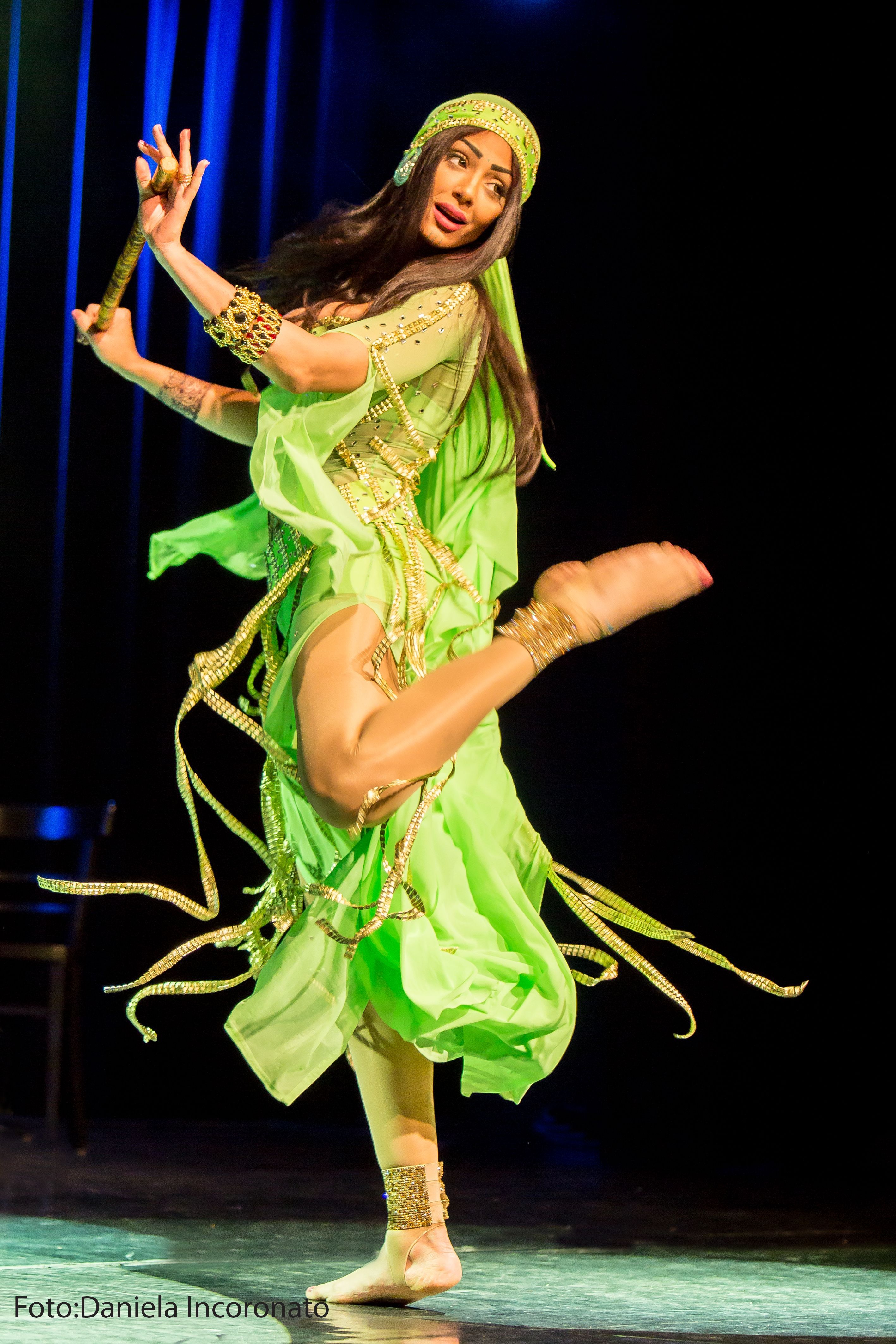 ---
45,- €
Sahar Samara (EGY)
Classic Oriental Sahar Samara Style

Choreo, Combinations, Technic. Hot, charming, fresh & freaky directly from Kairo! Very UNIQUE!
more Infos coming soon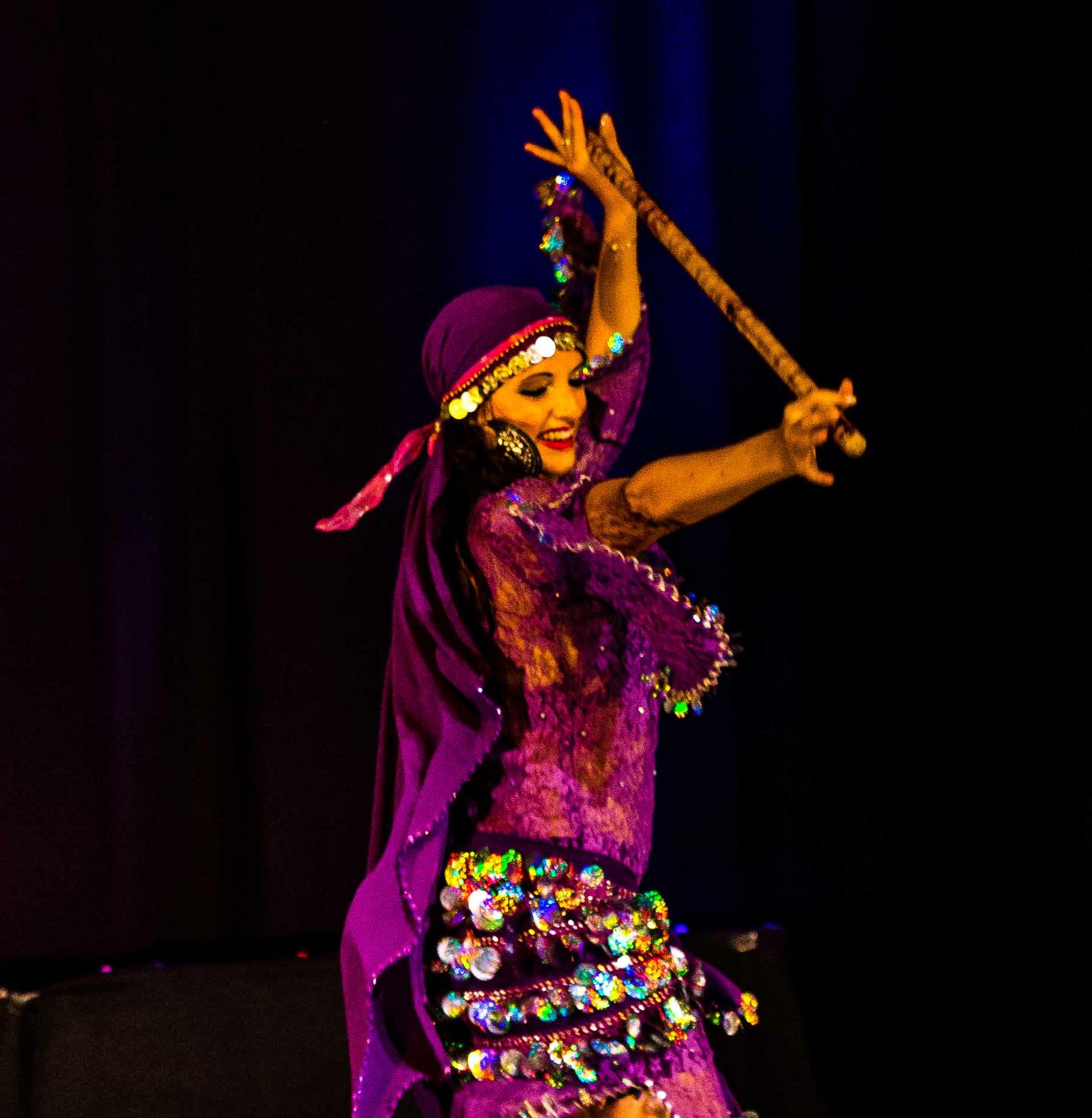 ---
15,- €
Nadine (D/EGY)
Eskanderany / Melaya
ausführlliche Infos folgen

Eskanderany / Melaya
more infos coming soon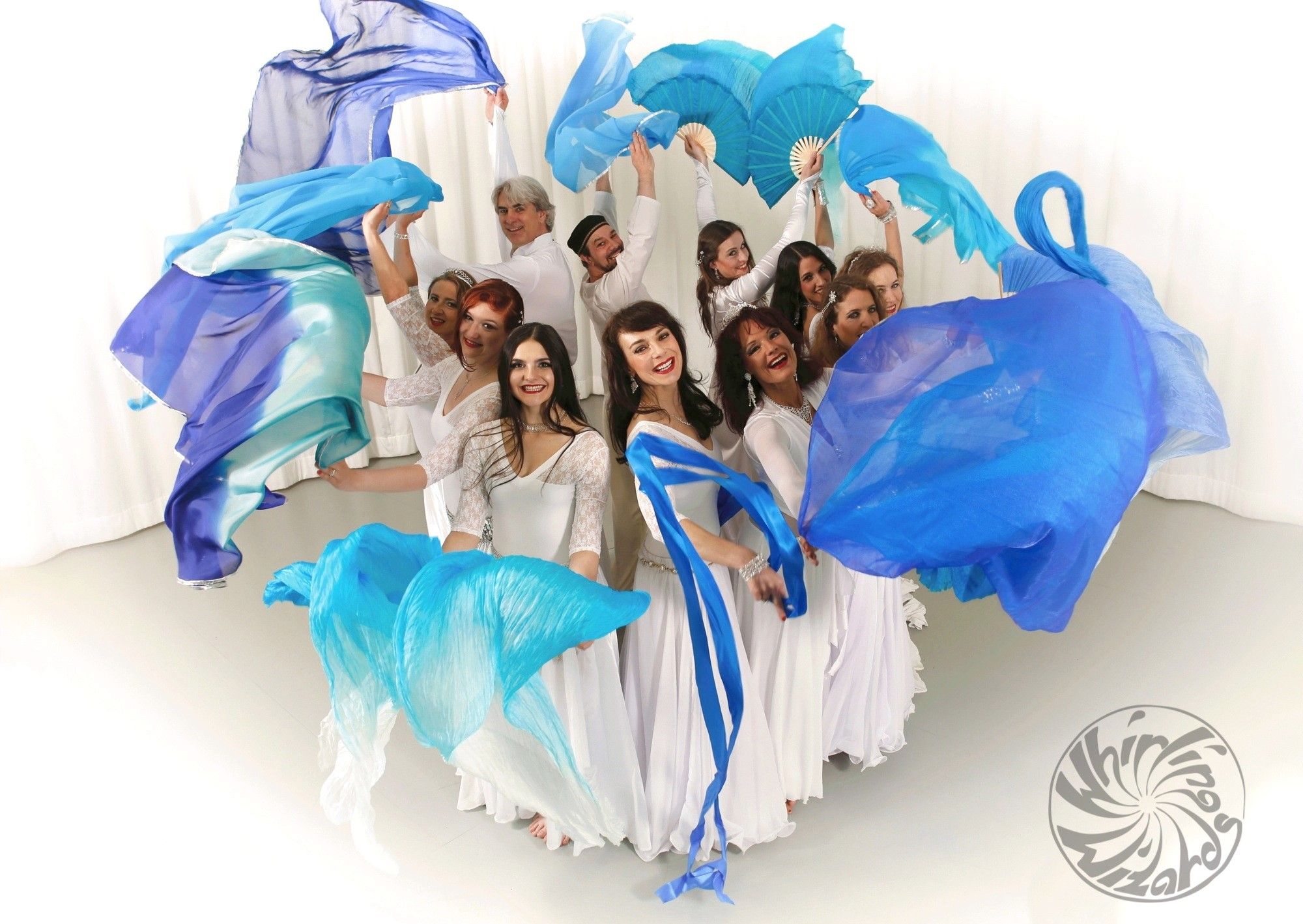 ---
15,- €
Whirling Wizards (CHE)
Drehtanz Einführung

Wir lüften das Geheimnis des minutenlangen Drehens.
Whirling – das Drehen um die eigene Achse oder die getanzte Meditation ist eine jahrtausendealte Technik. Die Synchronisation im selben Moment am selben Ort stimuliert Energien, gleicht aus und sorgt für eine gesunde Körperhaltung. Sei mutig! Das Gefühl der Freiheit, die mit dem Drehen kommt, bringt pure Freude und stärkt mental sowie körperlich.
Dies ist kein Choreo-WS!
Tanouras (weiter, schwerer Rock) können bei Interesse ausprobiert werden.
Whirling Introduction
In this introductory course you will learn the technique of whirling.
Whirling – rotating in one axis – is a millennium-old technique. There is a meditative aspect in it. Whirling in the same place for minutes releases wonderful energies, gives you balance and ensures a healthy posture. Be brave and try it! Whirling carries a feeling of freedom and pure "joie de vivre" in it and invigorates mental and physical power.
This is not a choreo WS!
If you want, you can try Tanouras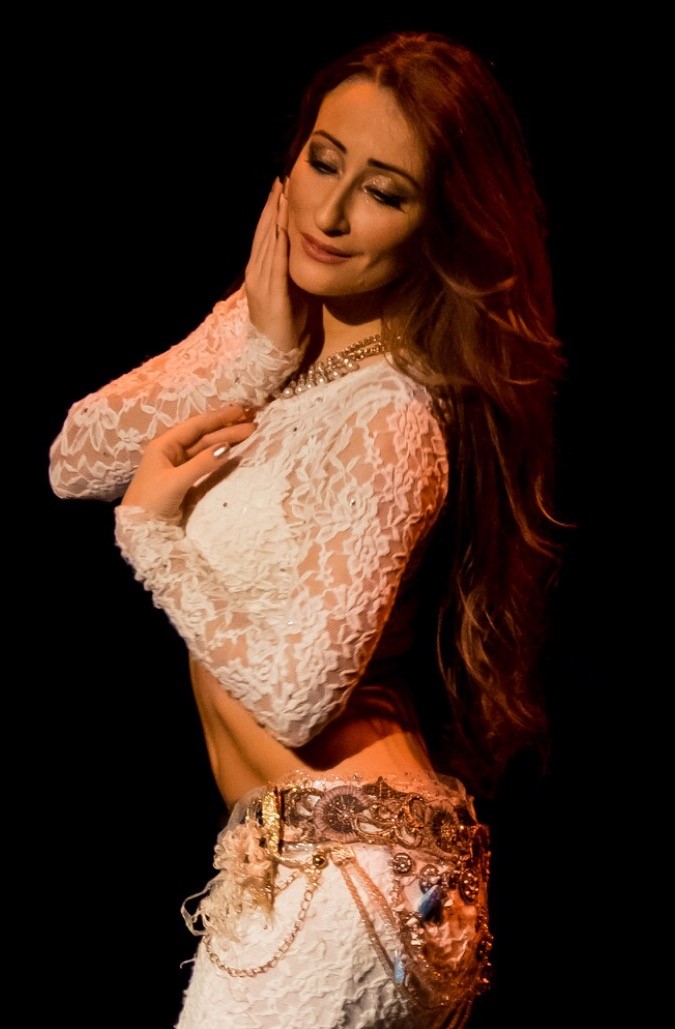 ---
15,- €
Tevec (TUR/UK)
Turkish Bellydance Style

Was unterscheidet den türkischen Tanzstil von anderen? Probiert es aus!
Turkish Bellydance Style

Learn about the special turkish style of Bellydance!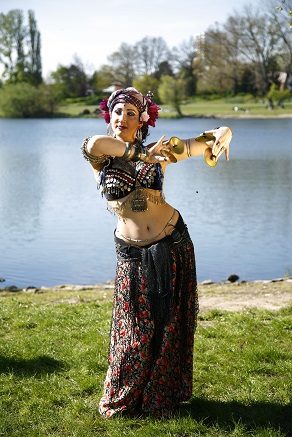 ---
15,- €
MaryANN (BRA/D)
ATS® American Tribal Style

Einführung in  ATS®
American Tribal Style® – Basics der Tanz-Sprache original nach FCBD®
American Tribal Style®- Die Faszination diesen dynamischen Tanzstil erwartet Euch! Haltung, Formation, und Grundschritte des langsamen und schnellen Vokabulars. In diese Stunde machen wir eine Einführung in der Tanz-Sprache von FCBD® zum Kennenlernen und sich verlieben!

ATS® American Tribal Style
Introduction to ATS®
American Tribal Style® – Basics of the dance language as create by FCBD®
American Tribal Style®- The fascination of this dynamic dance style awaits you! Posture, formations and basic steps of the slow and fast vocabulary. In this class we will make an introduction to the dance language developed by FCBD® – to get familiar and fall in love!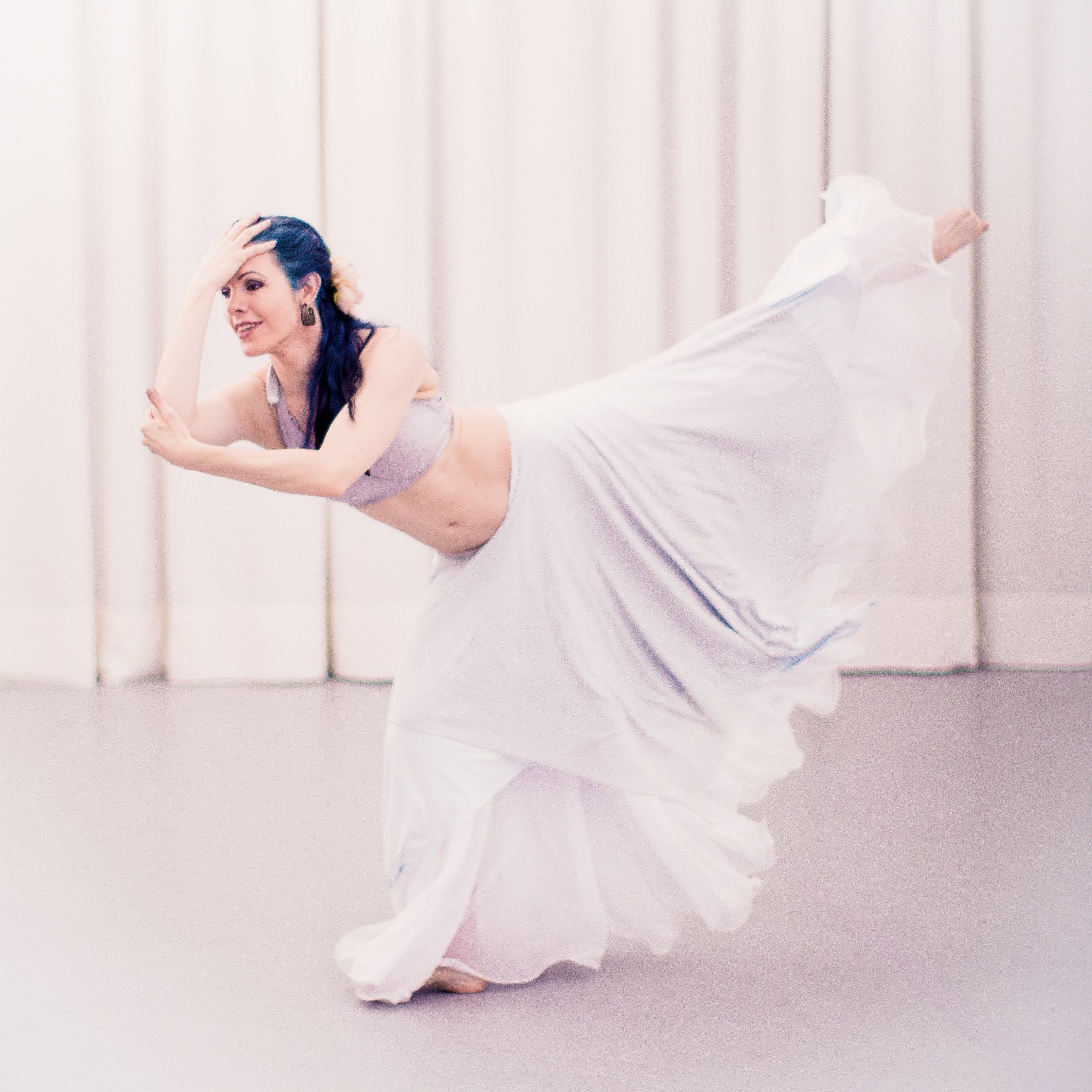 ---
15,- €
Calaneya Dance Academy (D)
Contemporary Basics

Fließende Arme, originelle Schrittmuster, schwungvolle Drehungen!
Typisch für zeitgenössischen Tanz ist eine Vielfalt an unterschiedlichsten Bewegungsmöglichkeiten.
In diesem Workshop lernt ihr Basis-Elemente verschiedener moderner Tanztechniken, die euer Bewegungsrepertoire erweitern werden. Bereichert euren Tanz durch lockere Schwünge, virtuose Arme, einen freien Oberkörper und raumgreifende Schrittkombinationen!
Contemporary Basics

Flowing Arms, Unusual Foot Patterns, Snappy Turns!
Contemporary dance is all about diversity of movements and sets virtually no limits to a dancer's creativity. This workshop will enable you to widen your repertoire by learning the basics of different techniques of modern dance. Enrich your dance with relaxed swings, virtuosic arm movements, loosened upper body, and far-reaching footwork.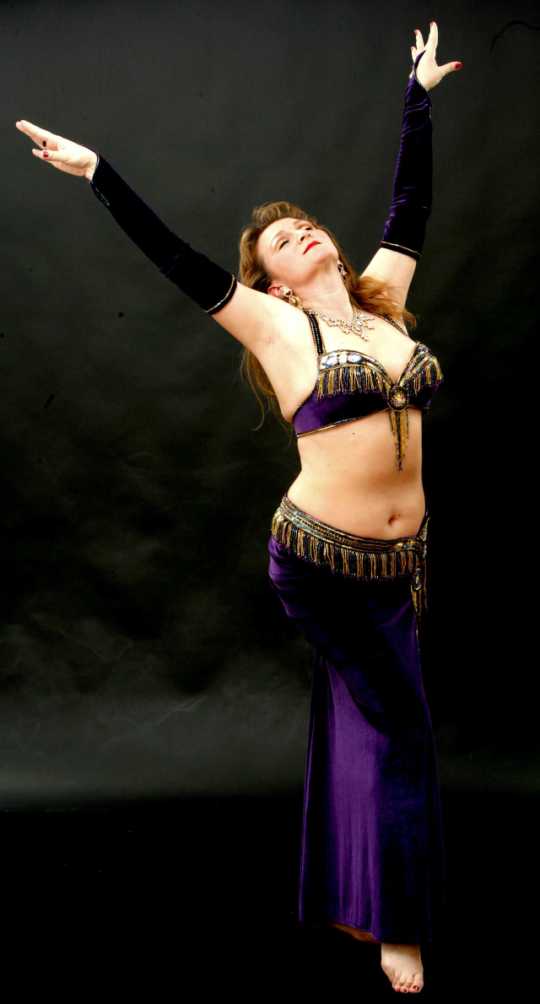 ---
15,- €
Xenia (D)
Einführung in den Orientalischen Tanz

more infos coming soon