Fr.  24. Februar, 23.00 – 3.00 Uhr
Die Lange Nacht des Orients auf radio leinehertz 106.5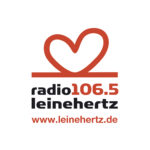 Akteure aus der Musik-, Kultur- & Orientalischen Tanzszene Hannovers stellen in kurzweiligen Beiträgen die bunte Vielfalt ihrer deutsch-orientalischen Projekte und Veranstaltungen vor.
Das breite Spektrum interdisziplinärer Kultur wird dabei von "BestandsOrientalen", Refugees und Biodeutschen in, um und aus Hannover unterhaltsam und informativ aus unterschiedlichen Perspektiven beleuchtet.
Die langjährige Orient(Tanz)Aktivistin Asmahan El Zein informiert über Projekte und Festivals wie "Orient in the City" und "World of Orient". Ausschnitte aus Vorträgen, poetische Kurzlesungen und musikalische Live-Begegnungen versprechen anregende und informative Stunden.