Asmahan El Zein
Asmahan is a multi talented artist.  Before she entered the oriental dance scene, she studied in Germany and Madrid architecture, stage design, graphics, art, fashion & costume design.
In Madrid Asmahan worked for the Galician painter and artist Manuel Mampaso as stage design assistant – among others for a play by Garcia Lorca with Antonio Banderas.
When she began to deal more closely with the oriental dance and culture, she did it with the same energy and passion with which she takes all the project in attack. Asmahan is trained in ethno dance styles like African, Salsa, Modern, Ballet, Flamenco, Oriental Cabaret and Folklore.
As artistic director of the Oriental Percussion Ensemble "TablaRASA" she is used to work with oriental Live Music and middle eastern musicians.
Affected by her father Rolf Irle as director of the Ethno Instruments Museum – part of Center for World Music by university of Hildesheim.
She is director of two of the biggest European oriental dance festivals.
The "World of Orient" hosted by Asmahan in 2017 for the 18th time and "The International Tribal Festival Hanover" as Europe's largest Tribal, Fusion Belly & World Dance Festival organized in 2017 for 10 years.
Over the last years she cooperates with most of the international stars like Raquia Hassan, Jillina, Sharon Kihara, DINA of Cairo, Amir Taleb, Tito and many other world stars.
She hosted all four European premieres of Jillinas Bellydance Evolution Dance Theatre in Hanover. Unforgettable was in March 2015 the World of Orient Opening Show with Egyptian Megastar "DINA" from Cairo.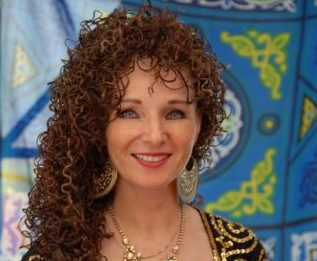 Contact:
Asmahan El Zein
In der Steinriede 2
D-30161 Hannover / GERMANY
Fon: ++49-(0)511/394 77 77
Mobile: ++49-(0)171/5123 511
www.world-of-orient.de