World of Orient 
International Festival for Oriental Dance, Music and Culture 02. – 04.03.2018
Offizieller World of Orient Messeguide

ANZEIGEN-AUFRUF!

Liebe Messe-Aussteller und Künstler der 19. World-of-Orient-Messe,
wie jedes Jahr wird es neben dem Programm, den Zeiten und Veranstaltungsorten, einem Ausstellerplan inklusive Listung der Ausstelleradressen und auch aller Künstler wieder zahlreiche Informationen rund um das Festival im Messe-Guide geben.
Alles in allem sehr gute Gründe, (wieder) dabei zu sein!
Alle Mediadaten hier Mediadaten Messe Guide
ACHTUNG DEADLINE FÜR ANZEIGEN:
12. Januar 2018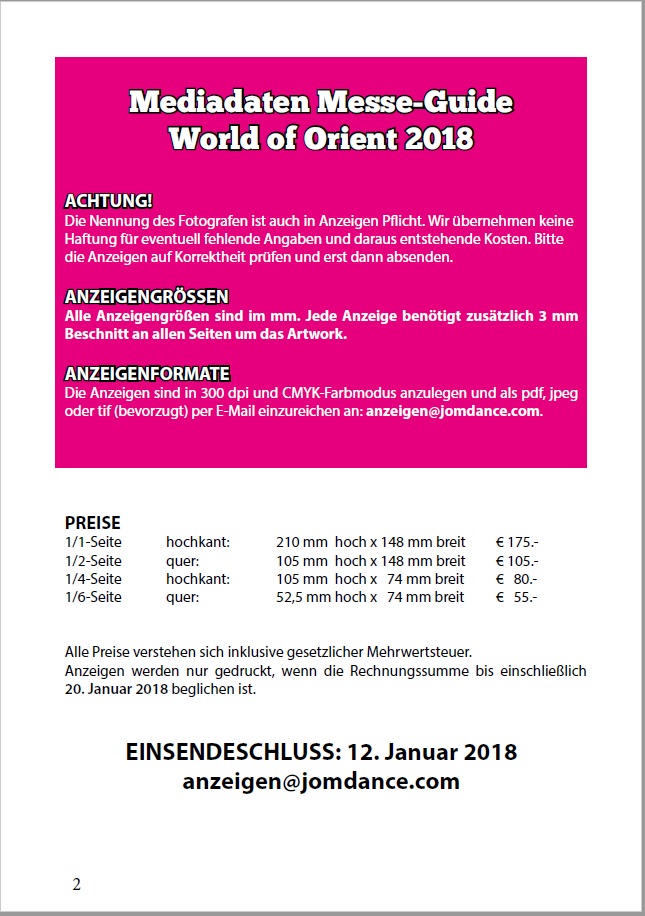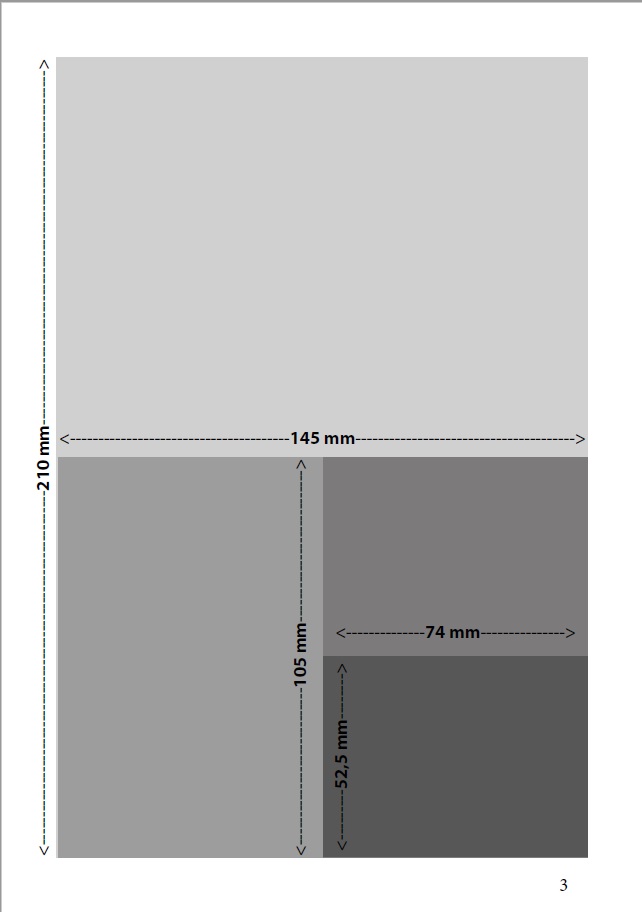 Official World of Orient Trade Fair Guide

CALL FOR ADS!
Dear Exhibitors and Artists of the 19th Edition of WoO Festival,
as every year, there will be a printed "festival guide" ("Messe-Guide" in German) for all visitors at the WoO, showing program, times, places, maps of the exhibition hall & theatres, introducing all artists and exhibitors and all information about the festival.
A lot of reasons to be part of it again!
ATTENTION: DEADLINE FOR ADS
January 12th 2018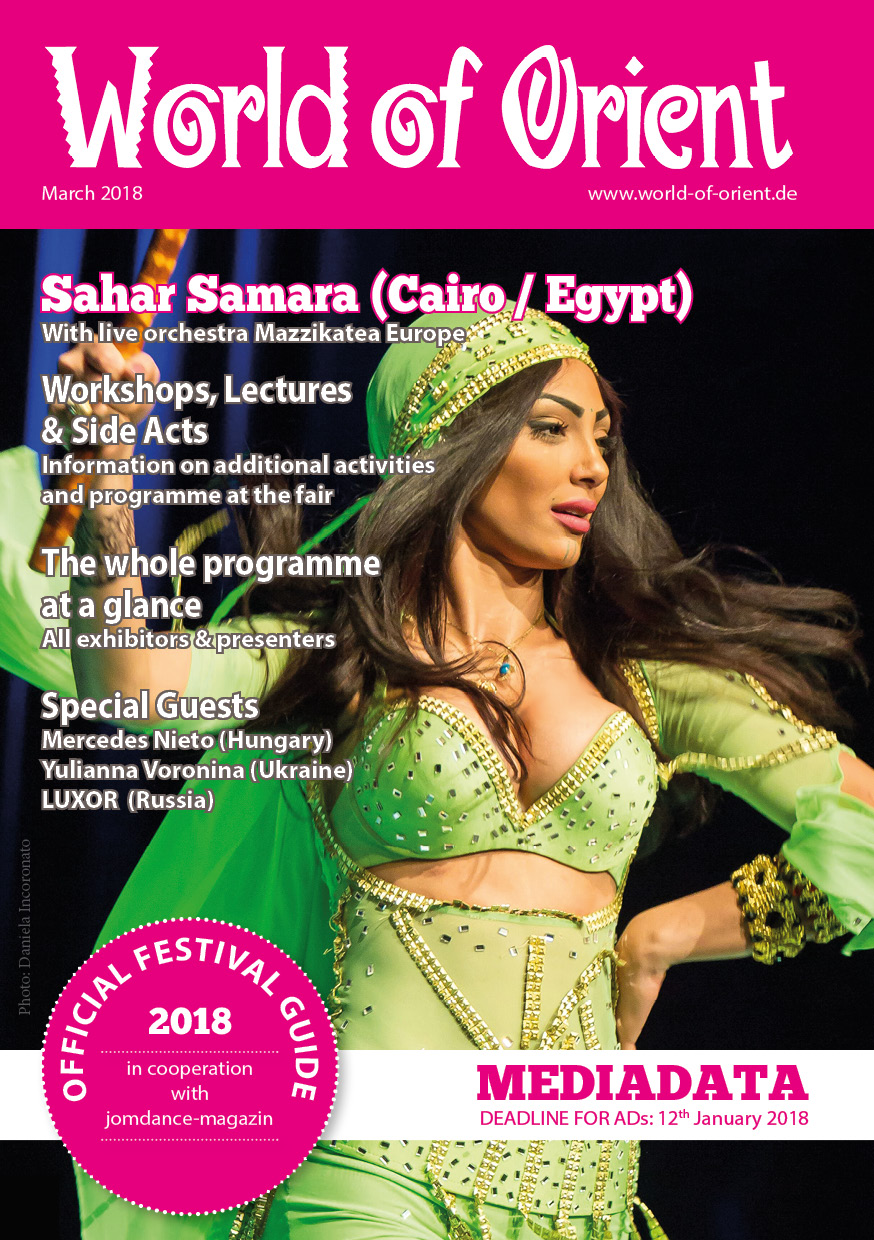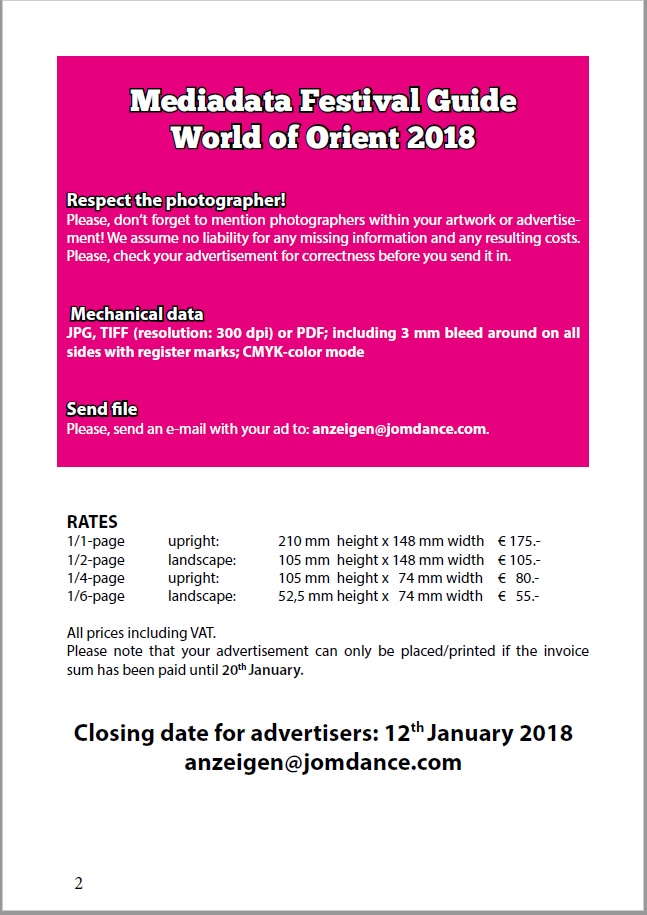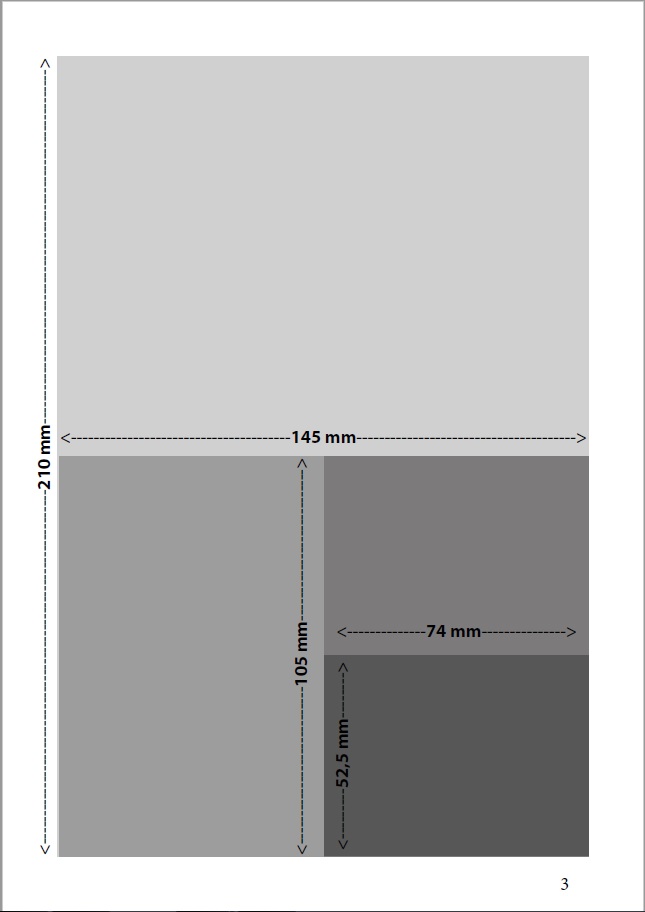 jomdance-magazin, Agnes-Bernauer-Straße 11b, 80687 München, Deutschland