World of Orient 
International Festival for Oriental Dance, Music and Culture 02. – 04.03.2018
Workshop-Übersicht Samstag, 03.03.2018 /

Workshop Description Saturday March 3rd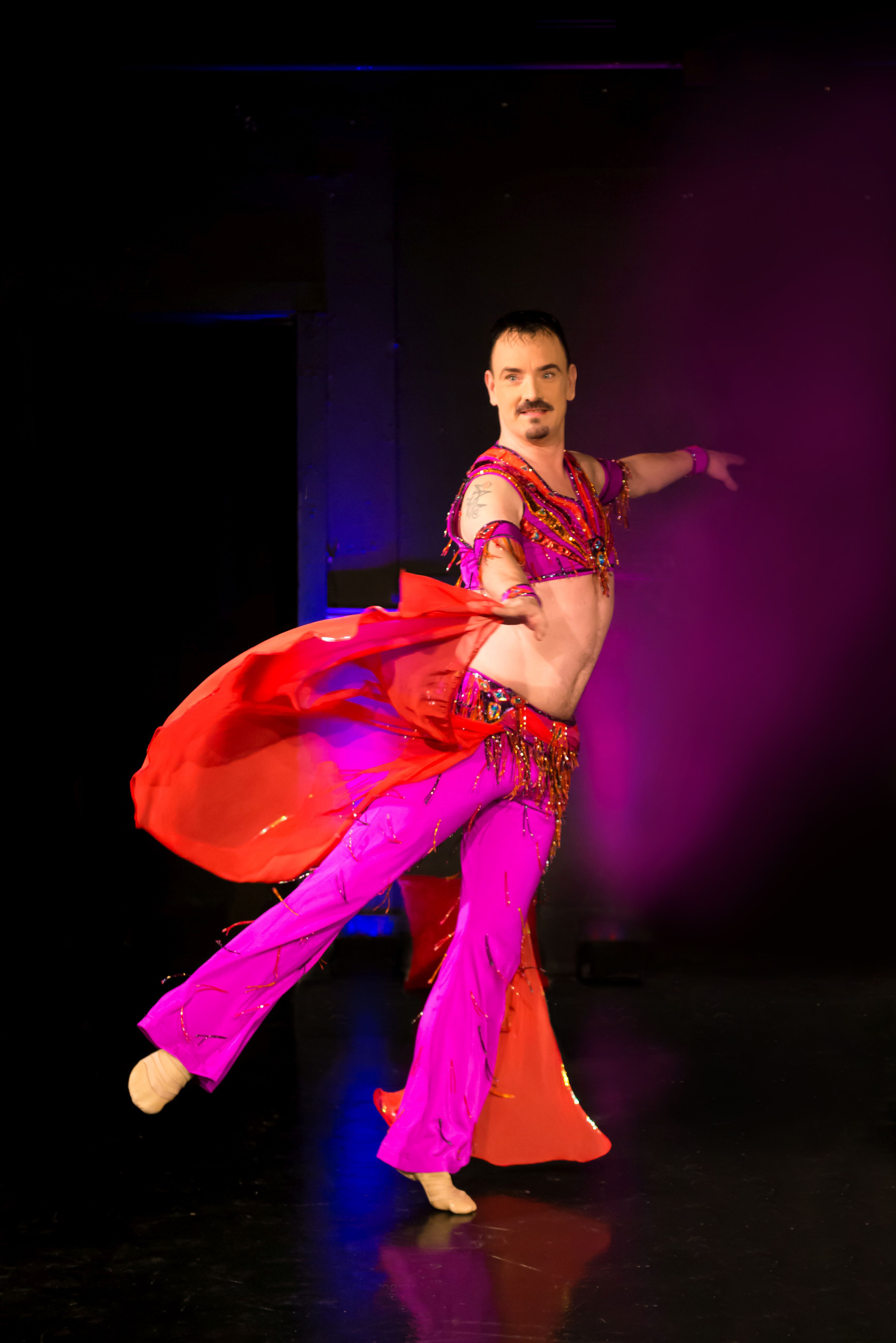 ---
38,- €
Said El Amir (GER)
Tanzmedizin für Alle (Level: Open)

Die glorreichen Drei verändern deinen Tanz!
Was haben eine Qualle, ein Heißluftballon und ein Energieball mit Tanzen zu tun?
Erkenntnisse aus der Dance Science einfach praktisch umgesetzt.
Saids Studium in Dance Science, kombiniert mit seiner ausgereiften Pädagogik und Didaktik ermöglichen ihm, wissenschaftliches Knowhow aus Tanzmedizin, Biomechanik und Motor Learning & Training in handfeste, super praktische Tipps für euren Tanz umzusetzen. Die glorreichen Drei sind dabei nur der Anfang eurer spannenden neuen (Körper-)Tanz-Reise.
Said verbindet ägyptische Tradition mit westlicher Moderne. Sein Knowhow basiert auf intensivem Training bei internationalen Dozenten. Durch sein Studium in Dance Science, kombiniert mit fundierter jazz-oriental-modern-dance-Ausbildung und einem empathischen Wesen schafft es Said, Traditionen weiterzuführen und adäquat in ein neues Zeitalter zu tragen. Dafür wird er weltweit als Dozent geschätzt.

Dance Science for everybody (Level: Open)

These glorious Three will change your dance!
What do a jellyfish, a hot air balloon and an energy ball have to do with dancing?
Dance Science facts easily applied to practical dance techniques.
His in-depth studies in Dance Science combined with his sophisticated pedagogy and didactics enable Said to transfer the knowhow of dance medicine & science, biomechanics and motor learning & training into super handy and practical tips for your dance. The glorious Three are only the beginning of an exciting new journey into your (dancing) body.
Said combines Egyptian traditions with western modern age. His knowhow builds up on intensive training with international teachers. Combining his profound knowledge gained in his professional education in jazz-, oriental- and modern dance with in-depth studies in Dance Science and his empathic nature, Said brings traditions adequately into a new era. Only one reason for his international success.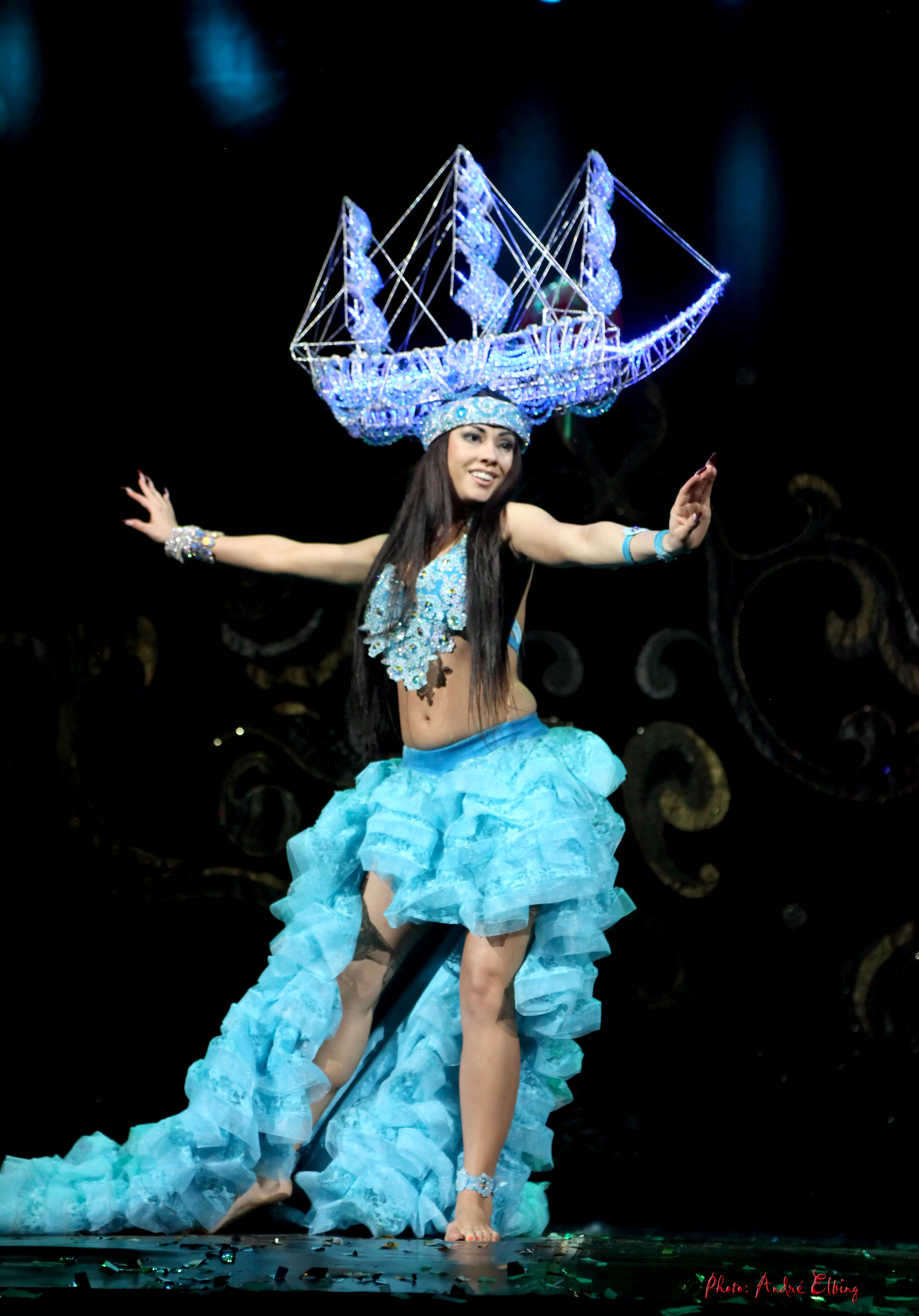 ---
45,- €
Yulianna Voronina (UKR)
Mejanse by Yulianna (Level M/F)
Technique & Choreography
In this Workshop we will mix technique with power & emotion in an ukrainian/russian style.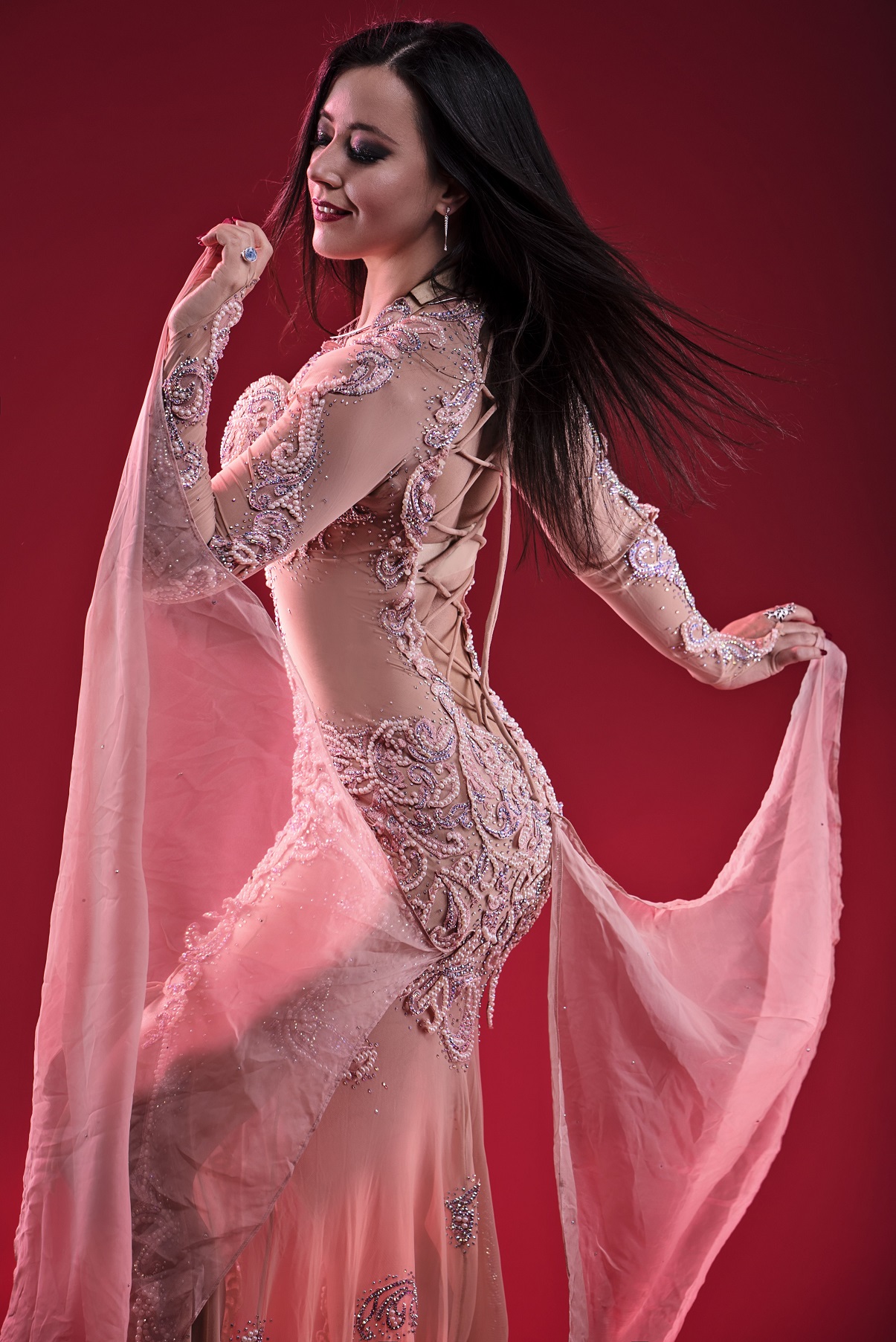 ---
45,- €
Mercedes Nieto (HUN)
Poetry in Oriental Dance (Level ab M / all levels from intermediate to up)
Inspiring ideas and poetic combinations based on Mercedes' emotional style
Have you ever wondered how deep you can go with bellydance? How to reach and express your most profound emotions and artistic visions through your own dance? We will invite our natural body language, beyond our dance vocabulary, to help us looking for the answer – while understanding the connection between music, dance and content with some well prepared combinations in Mercedes's very own, inspiring style. 
Inspiring ideas and poetic combinations based on Mercedes' emotional style (all levels from intermediate to up). How many layers and dimensions do we use in oriental dance? How can we hear and feel more profoundly that our dance can be more attached to the music and to our deeper emotions? How can we turn body language into a true storytelling? Come and experiment around these essential questions together, through some rich and exciting combinations.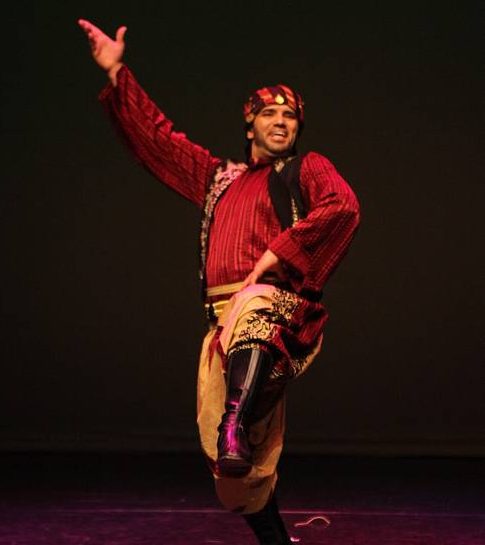 38,- €
Omar Jamil (SYR)

Syrischer Muwashahat / Aleppo-Damascus Style (Level M/F)

Omar Jamil zeigt euch in diesem Workshop, wie ihr bei diesem syrischen Tanzstil Musik, Technik und Gefühl verbindet. Ihr lernt die drei unterschiedlichen Arten von Muwashahat (Smahtanz) kennen und tanzen. Omar erklärt euch dazu noch wichtige Details zum Takt und zur Melodie. Im Anschluss wird Omar mit euch gemeinsam eine kleine Kombination erarbeiten, damit ihr das Gelernte mit nach Hause nehmen könnt.
Syrian Muwashahat / Aleppo Damascus Style (Interm./Adv.)

You will be taught by Omar Jamil to learn the Syrian style in combination with music and technique. You will get to know the three different types of Muwashahat with appropriate feeling and Syrian Touch. Omar also explains important details about the beat and the melody.
Afterwards we will learn together a small combination, so that you can take the learned home with you.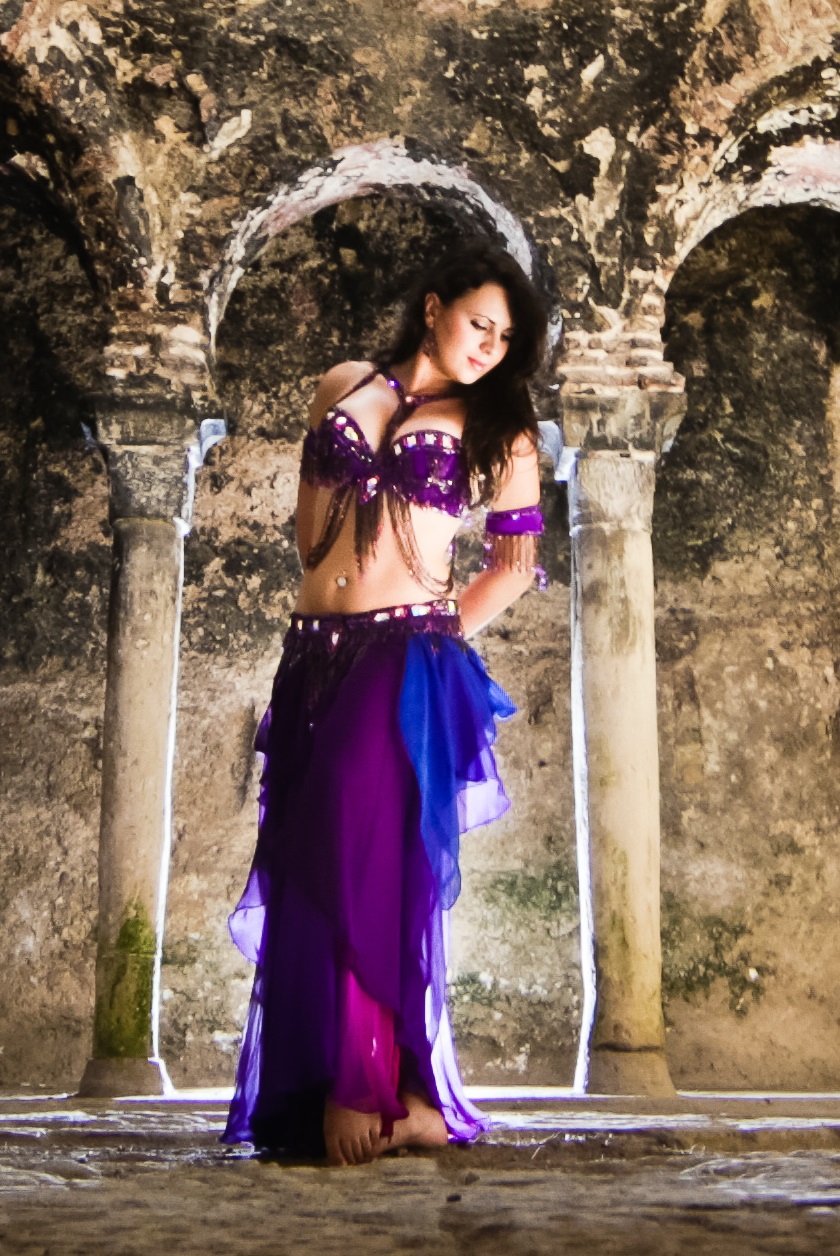 ---
38,- €
Angelina (RUS/D)
Next Stop – Instagram (offen für alle Interessierte)
Die größte Bühne der Welt #Instagram

Instagram, die weltweit am schnellsten wachsende Social Media App, fungiert als "interaktives Portfolio", das von bis zu 800 Mio. Menschen gesehen wird. Damit ist Instagram das wirkungsvollste Werbewerkzeug für Künstler. Lerne, die einfachen und zugleich effektiven Insider-Geheimnisse der Instagram Tanzstars und wie du sie für Dich und Deine Ziele mit Spaß nutzt.  #MustHave #InsiderTips #MarketingIsFun
In diesem WS binden wir unser Smartphone direkt ein.

Next Stop – Instagram (open to all)
The World's Biggest Stage #Instagram
Instagram, as the world's fastest growing social media app, functioning as an "interactive digital portfolio" with a reach of up to 800M, is currently a dancer's most powerful promotional tool. Learn the simple yet highly effective insider secrets of the most famous Instagram stars and how to use them yourself to build, engage and maintain a loyal following. #MustHave #InsiderTips #MarketingIsFun
We use our smartphones to understand the app.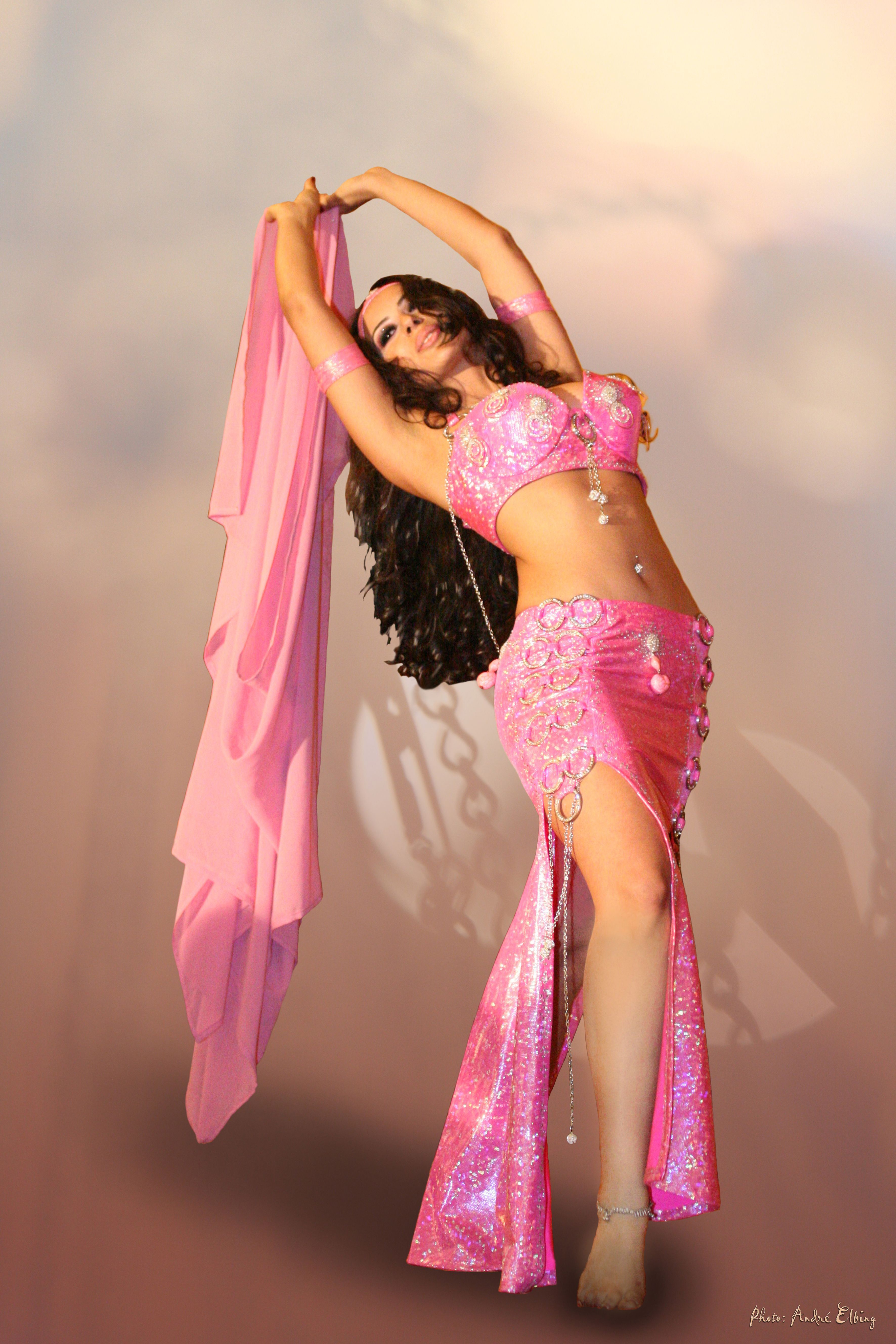 ---
38,- €
Chèrine (FRA)
The Love Song Story (Level ab M/F)
Music by Fadel Shaker: Law ala albi

Chèrine zeigt euch in dieser ausdrucksstarken, gefühlvollen Choreo elegante Linien in ihrem typischen Style, klassisch und feminin. Wir tanzen Poesie!
Love Song Story (Level Intermediate to advanced)
Using elegant, graceful and suitable oriental dance steps we will interpret a love song of Fadel Shaker as a small poetic story. We will focus on telling the feelings through movements without creating pantomime or exalted face expressions.
Music: Fadel Shaker, Law ala albi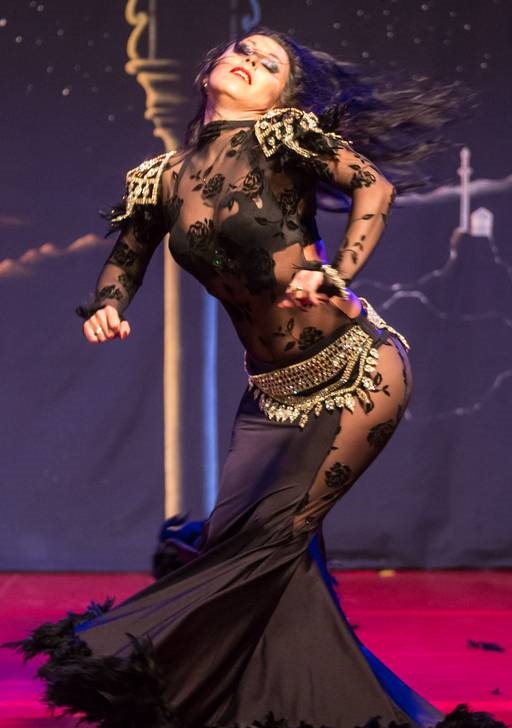 ---
38,- €
Izida (D
Balkan Gypsy (Mixed Lev

el)
Lerne wie eine Zigeunerin zu tanzen – frech, sexy, und authentisch!

Erfahre die Leidenschaft und das Lebensgefühl von Balkan-Zigeunern und lerne zwei verschiedene interessante, spritzige und verrückte Kombinationen auf die Musik von Mahala Rai Banda und Kaba Zurna im 9/8-Rhythmus.
Freude und Spaß sind garantiert, Können und Wissen werden intensiv vermittelt.
Balkan Gypsy (Mixed Level)
Learn how to dance like a gypsy – naughty, sexy and authentic!
Feel the passion, and the feeling of life of gypsys from Balkan and learn two different, interesting, sparkling and crazy combinations on the music from Mahala Rai Banda and Kaba Zurna in 9/8 rhythm. Learning with a lot of fun and joy is guaranteed as well as knowledge.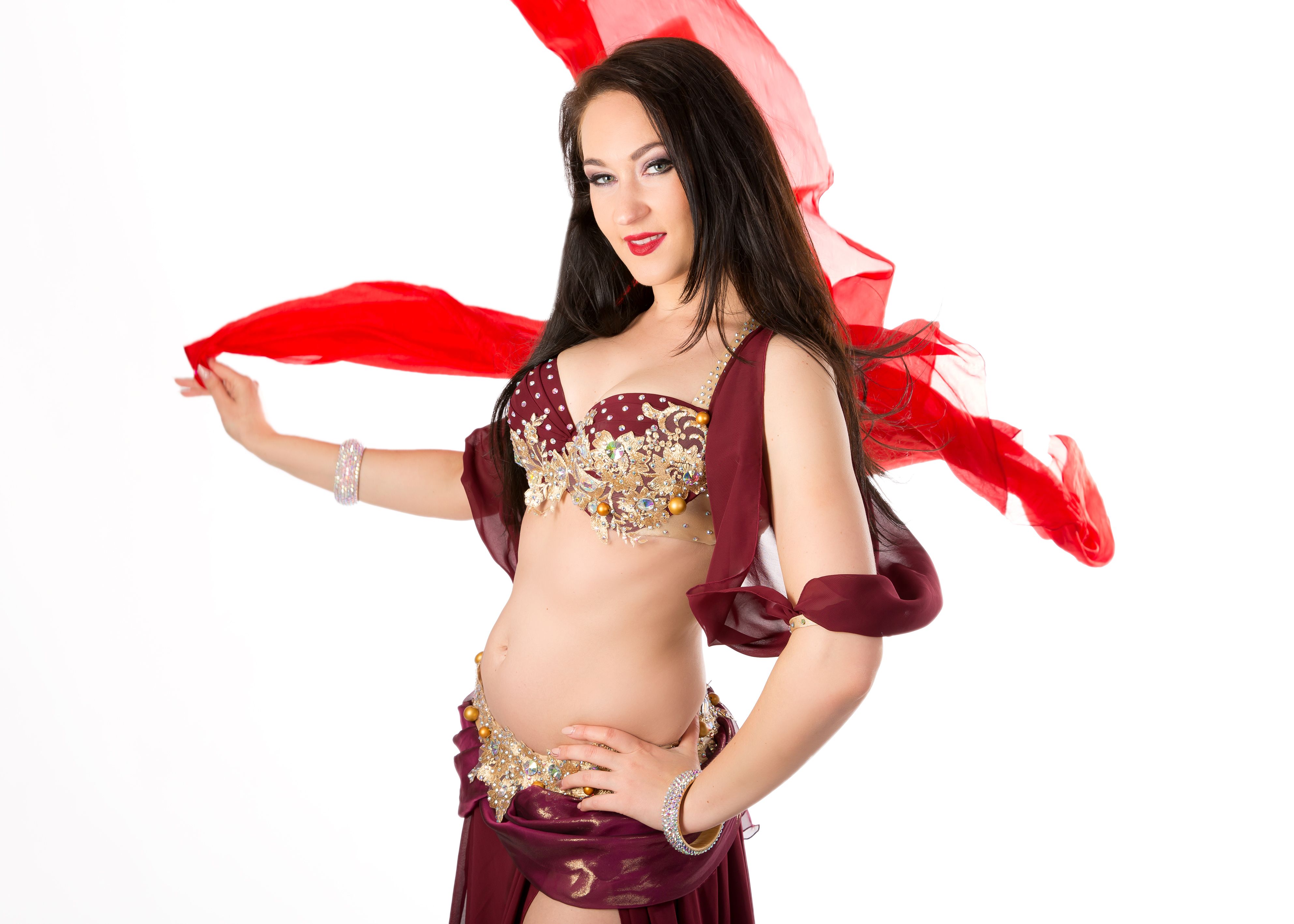 ---
kostenfrei
Delanna (RUS/D)
Trommelsolo 4 Kids & Teens only! (Level Mixed) 1,5 Stunden

Coole Kombis & freche Moves – Kostenfrei!

Trommelsolo ist kraftvoll, cool und faszinierend. Unter der Leitung von Profitänzerin und Weltmeisterin (2015) Delanna lernst du die Musik in die Bewegung kreativ und kompetent umzusetzen, coole Kombis zu kreieren und überaschende Akzente zu setzen. Inhalt des Workshops sind Tanztechnik, Konzept eines Trommelsolos, Improvisation und eine gemeinsam erarbeitete Performance.  
Drum Solo 4 Kids & Teens only! (Level Mixed) 1,5 hours

Drum Solo is powerful, cool and fascinating. Delanna shows your how to create cool combis and stunning accents into your dance.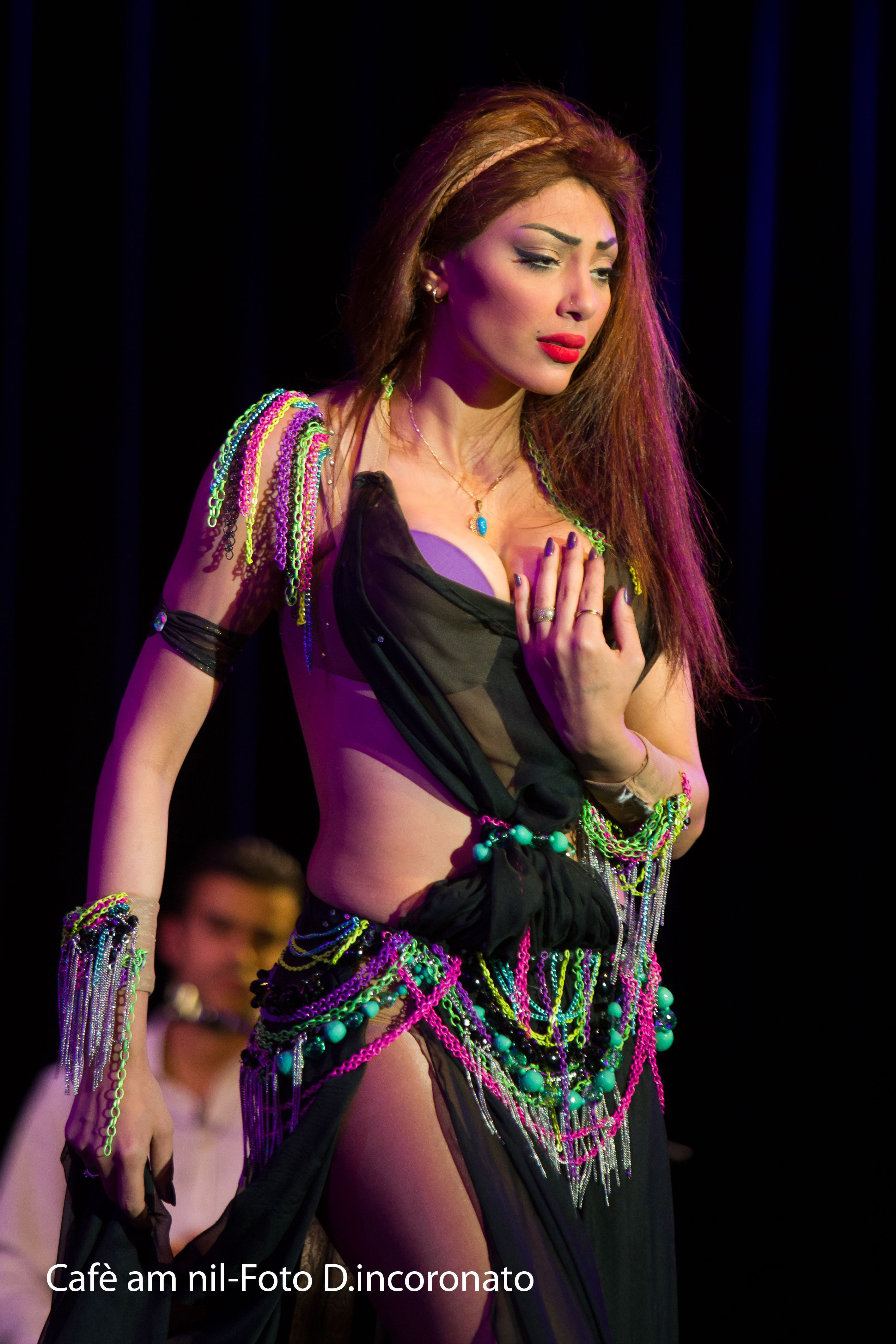 ---
59,- €
Sahar Samara (Cairo / Egypt)
Egyptian SAIDI modern & freaky Sahar Samara Style (3 hours)

More infos coming soon
Sahar Samara is currently the hottest rising star in Cairo.  A protégé of Aida Nour, her style is unique and she blends both classic and modern in her Oriental performances and her folkloric  repertoire is breathtaking.   She began her professional dance career in Sharm El Sheikh Egypt as a member of Tito's folklore troupe.  Soon she was a popular soloist and she was prompted to move her career to Cairo.  Sahar is the star dancer at the Blue Nile River Boat located in Zamalek, the entertainment center of Cairo.
Sahar has appeared in numerous Egyptian music videos with famous singers, dance videos, and movies.  In 2014, Sahar was selected to participate in Dina's Egyptian television competition show, "Al Rakesa" which catapulted her into the international belly dance scene.  She is highly sought-after as a performer and instructor throughout the world and has been hosted in countries such as Russia, Italy, France, China, and Germany as well as prestigious Festivals in her home country of Egypt.
Source
http://heartofamericabellydance.com/speaker/speaker-2/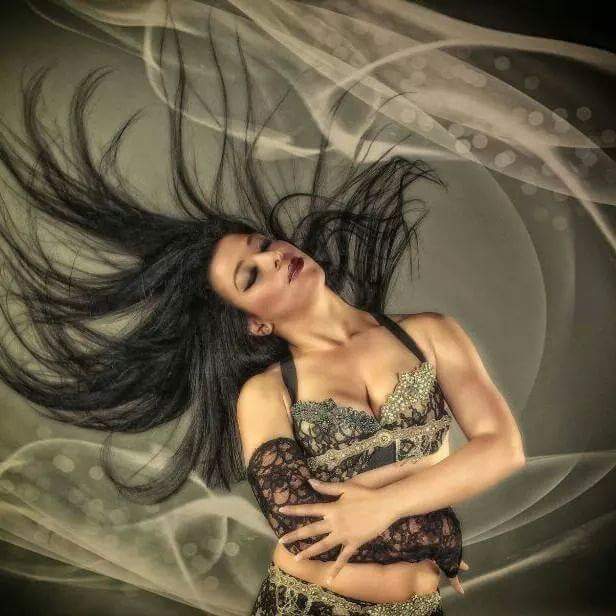 ---
38,- €
Iman Haddad (LIB)
Lebanese Feeling! Libanesischer Pop à la Iman (Mixed Level)

Mitreißende, energetische Choreo im authentischen libanesischen Stil.
Die gebürtige Libanesin Iman Haddad ist der absolute Shooting Star der internationalen Szene und weltweit gefragt. Ihr frischer, attraktiver libanesischer Tanzstil ist innovativ und einzigartig. Sie ist zudem Organisatorin des "Queen of the Orient Festival " und "Hafle Lebanese" im Rhein/Main Gebiet.
Auf der WoO bietet sie eine mitreißende, energetische und technisch raffinierte Choreografie im frischen libanesischen Stil an. Es wird zudem eine Liedübersetzung angeboten und die erarbeitete Choreo kann am Ende des WS gefilmt werden. Nehmt eine Choreo zum Verlieben im typischen Iman Haddad Stil mit nach Hause!
Lebanese Feeling! Lebanese Pop à la Iman (Mixed Level)
Born in Lebanon, Iman Haddad is the absolute shooting star of the international scene and in demand worldwide. Her fresh, attractive Lebanese dance style is innovative and unique. She is also the organiser of the "Queen of the Orient Festival" and Hafle Lebanese in the Rhine/Main region.
On the WoO she offers a rousing, energetic and technically sophisticated choreography in a fresh Lebanese style. A song translation is also offered and the choreo can be filmed at the end of the WS. Take home a choreo to fall in love with in the typical Iman Haddad style!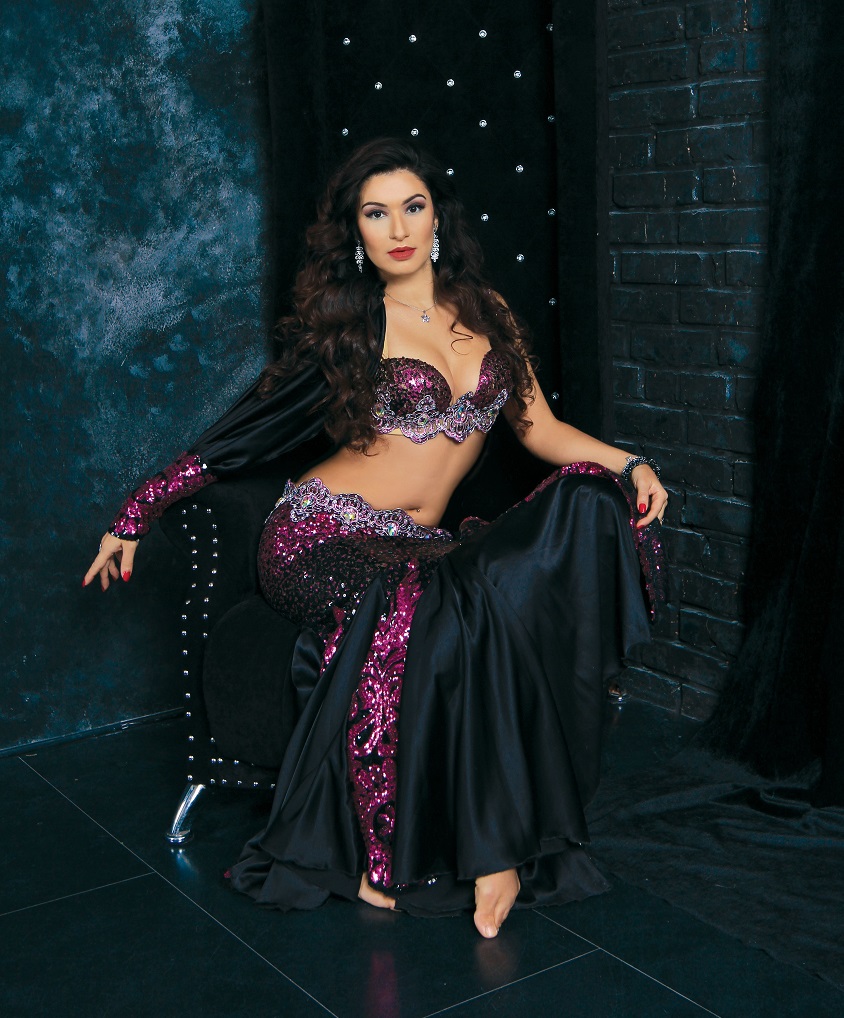 ---
15,- €
Hayal (FRA)
Oriental Samba

Oriental Samba Fusion you can call Bellysamba!!!
This workshop will teach you how to do the basic samba steps and put it togheter with some oriental dance steps. You will also learn the secrets of a good fusion piece, the art of mixing perfectly 2 different styles. Some combos full of joy and energy will also be taught.
Hayal is an award-winning professional bellydancer, choreographer and teacher. Originally from Brazil, she now performs around the world, as both as solo artist and group collaborator.
To improve her skills in bellydance, Hayal moved to Egypt in 2008 where she performed daily in the prestigious hotels of Sharm el Sheikh city. A veteran of several theatrical productions such as "Mahtab" (2012) in Portugal and "Bellydance Evolution", Hayal boasts 20 years of experience as a dancer.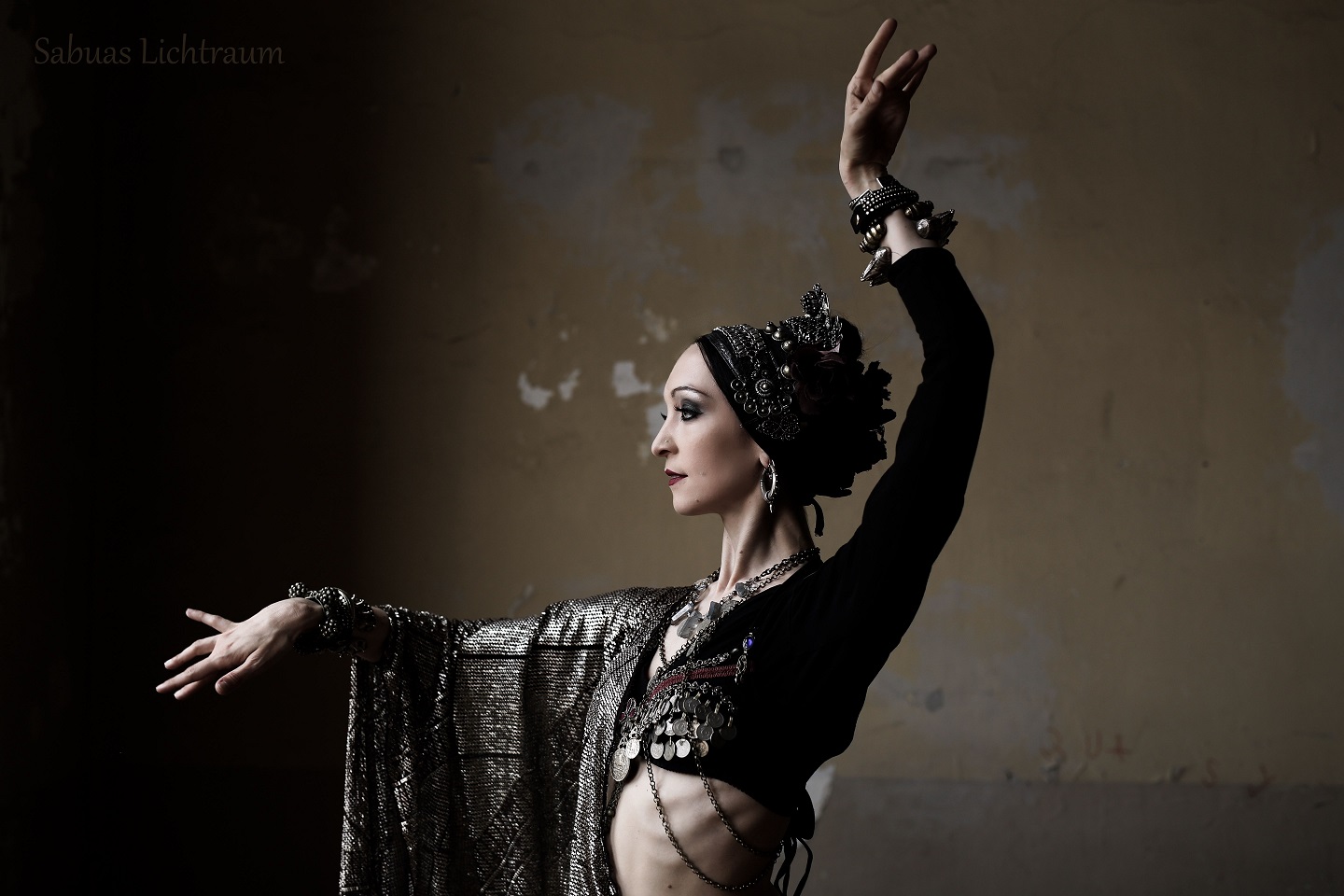 ---
15,- €
Patricia Zarnovican (SK/D)
Tribal Fusion Introduction

Tribal Fusion Tasting for Bellydancers 
Probieren geht über Studieren! Tribal Fusion hat sich im letzten Jahrzehnt enorm weiterentwickelt und verfeinert.
Was sind die Gemeinsamkeiten, was die Unterschieden zum klassischen Orientalischen Tanz? Für neugierige Bauchtänzerinnen, die diese innovative Tanzform kennenlernen möchten. 
Tribal Fusion Introduction

Tribal Fusion Tasting for Bellydancers 
Try this special style of dancing and pimp your bellydance with modern fluids. Learn about the similarities and differences of classical bellydance.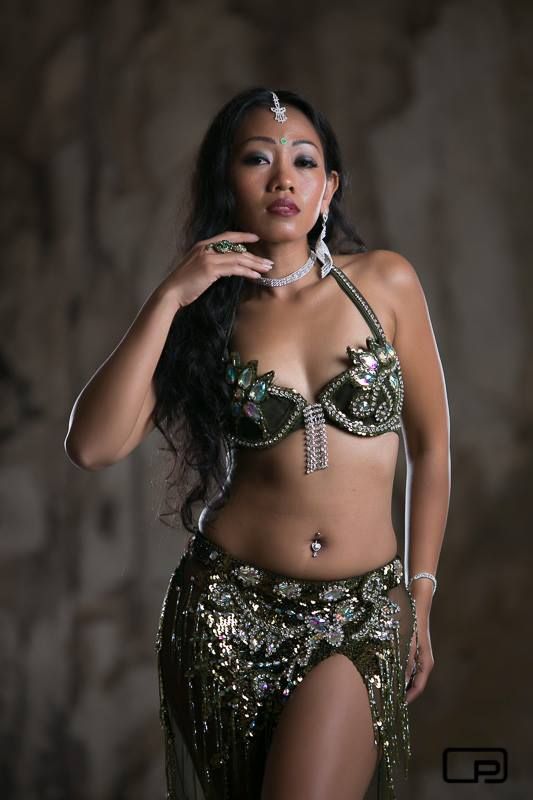 ---
15,- €
Wulan (IDN/D)
Shaabi Street Dance

In diesem Shaabi Street Dance Workshop lernt ihr eine Mischung aus den Bewegungen von Hip Hop Urban und Oriental.
Mit dazu,eine fetzige Musik die zum tanzen anregt!
Spaß und gute Laune für jeden,auch für Anfänger!
Shaabi Street Dance
In this Shaabi Street Dance Workshop you will learn a mixture of the movements of Hip Hop Urban and Oriental.
With, a funky music that makes you for sure dance! Fun and good mood for everyone, even for beginners!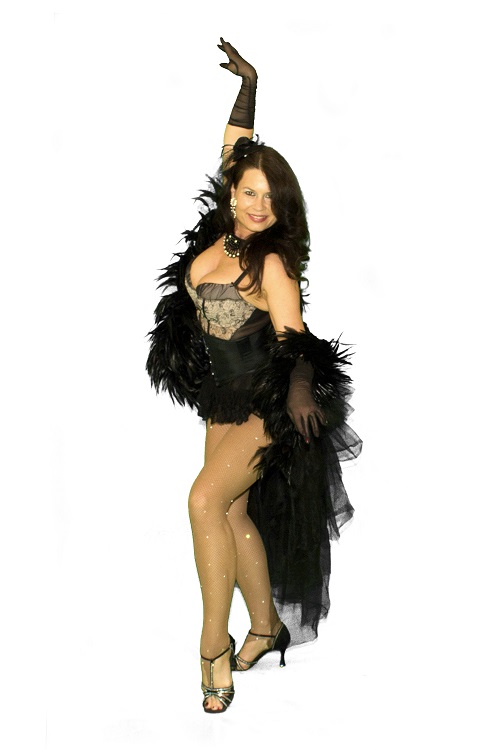 ---
15,- €
Verahzad (D)
Secrets of Burlesque

In diesem WS lernst du die Geheimnisse des Flirtens mit den Augen, dem Körper und dem typischen Gang in der Kunst der Verführung zu Original Burlesque-Musik. Wir tanzen keine Choreo – just dance!

Bitte High Heels mitbringen!
Secrets of Burlesque
In this WS you learn the secrets of flirting with your eyes and your body as well as with your style of walking. No Choreo – just dance!

Please bring High Heels!