World of Orient    2019
International Festival for Oriental Dance, Music and Culture 08. – 10.03.2019
Programm 2019
Freitag 8. März
* Intensive: Tanzmedizin
* Opening Show "Fiesta Oriental"
Samstag 9. März 
* Tanzmesse auf 3 Etagen
* Intensive & Workshops
* Non-Stop Open Stage
* Messe Event Hall mit Show Café
* Gala Show "Stars on Stage"
Sonntag 10. März
* Contest "WAY TO BE A STAR"
* Tanzmesse auf 3 Etagen
* Open Stage Shows
* Workshop-Programm
* Kostenloses Open Class-Programm
Fiesta Oriental und Gala Show ausverkauft
Achtung, es gibt KEINE Abendkasse!
Wartelistenwünsche bitte an asmahan@asmahan.de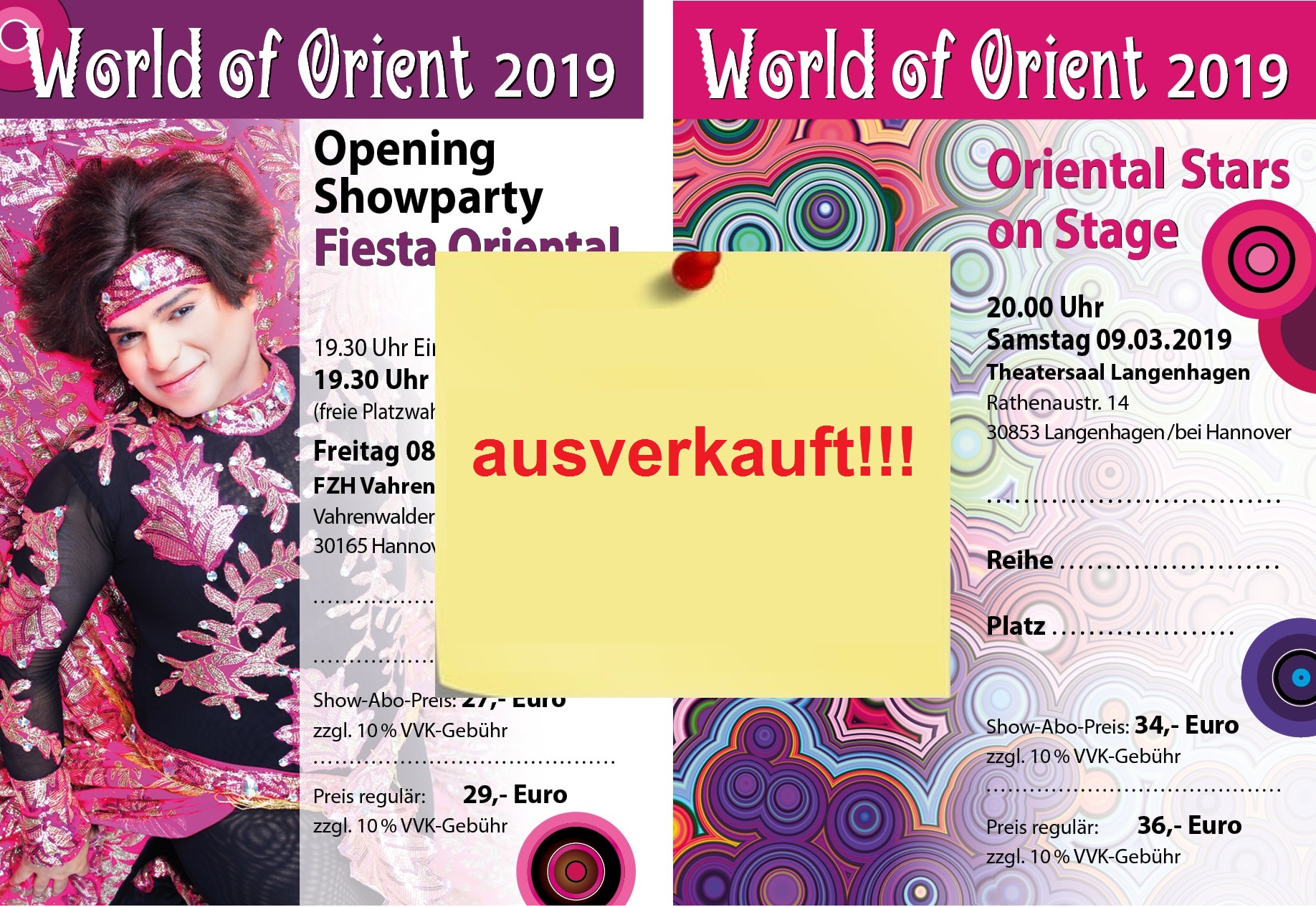 Der WoO Flyer ist online!
zum Download Außenseite (PDF) hier klicken
zum Download Innenseite (PDF) hier klicken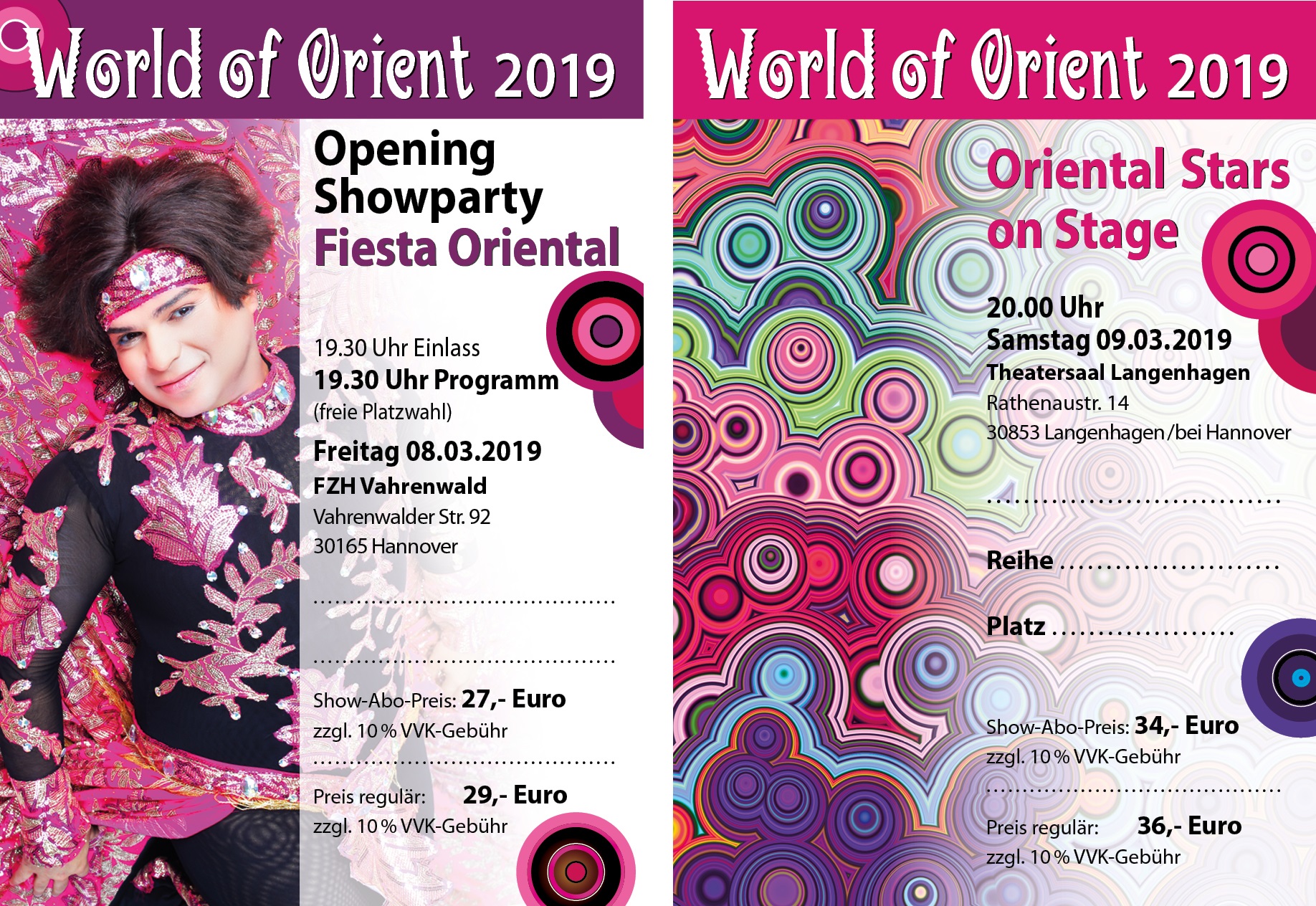 Kartenvorverkauf für die Shows startet am 3. Dezember!
Fiesta Oriental am Freitag im FZH Vahrenwald
Am Samstag gibt es wieder die Gala Show "Oriental Stars on Stage"
bei Ticketkauf Freitag UND Samstag gibt es 2 € Rabatt pro Karte!

…und was kannst Du? Jetzt bewerben!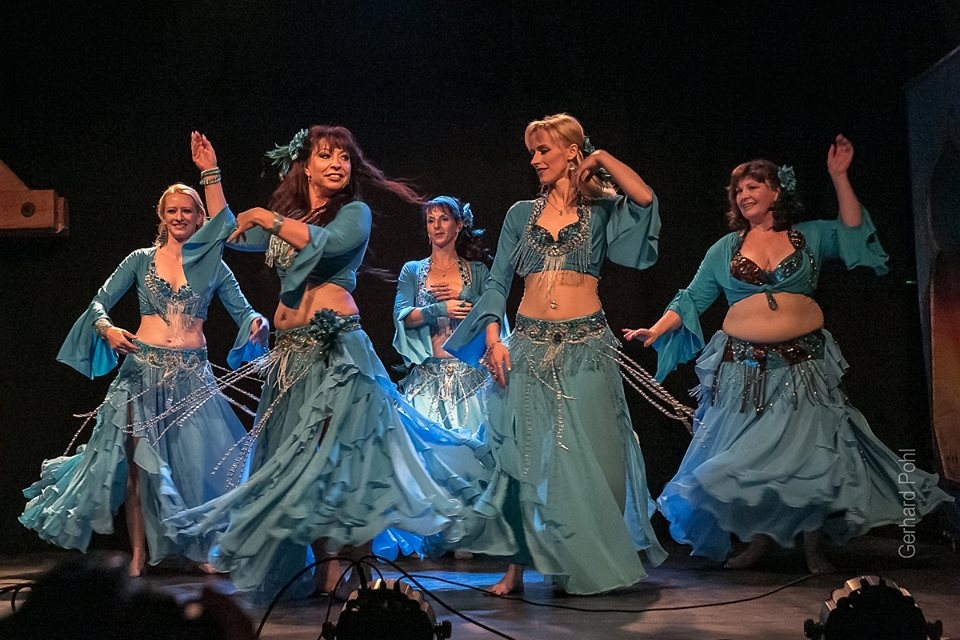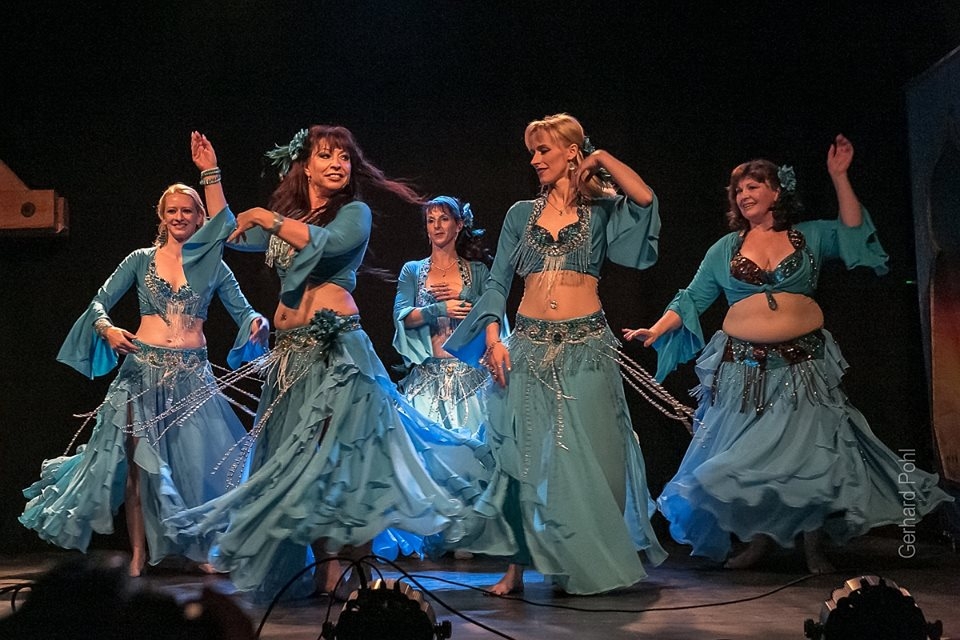 Open Stage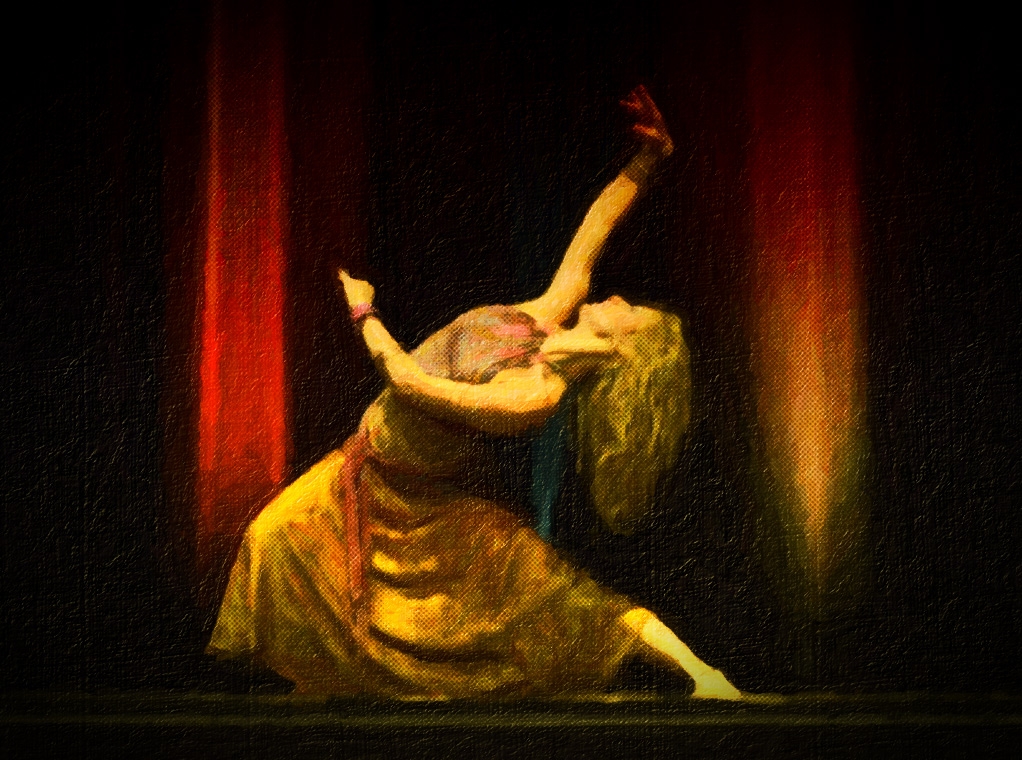 Open SPACE – Show-Beitrag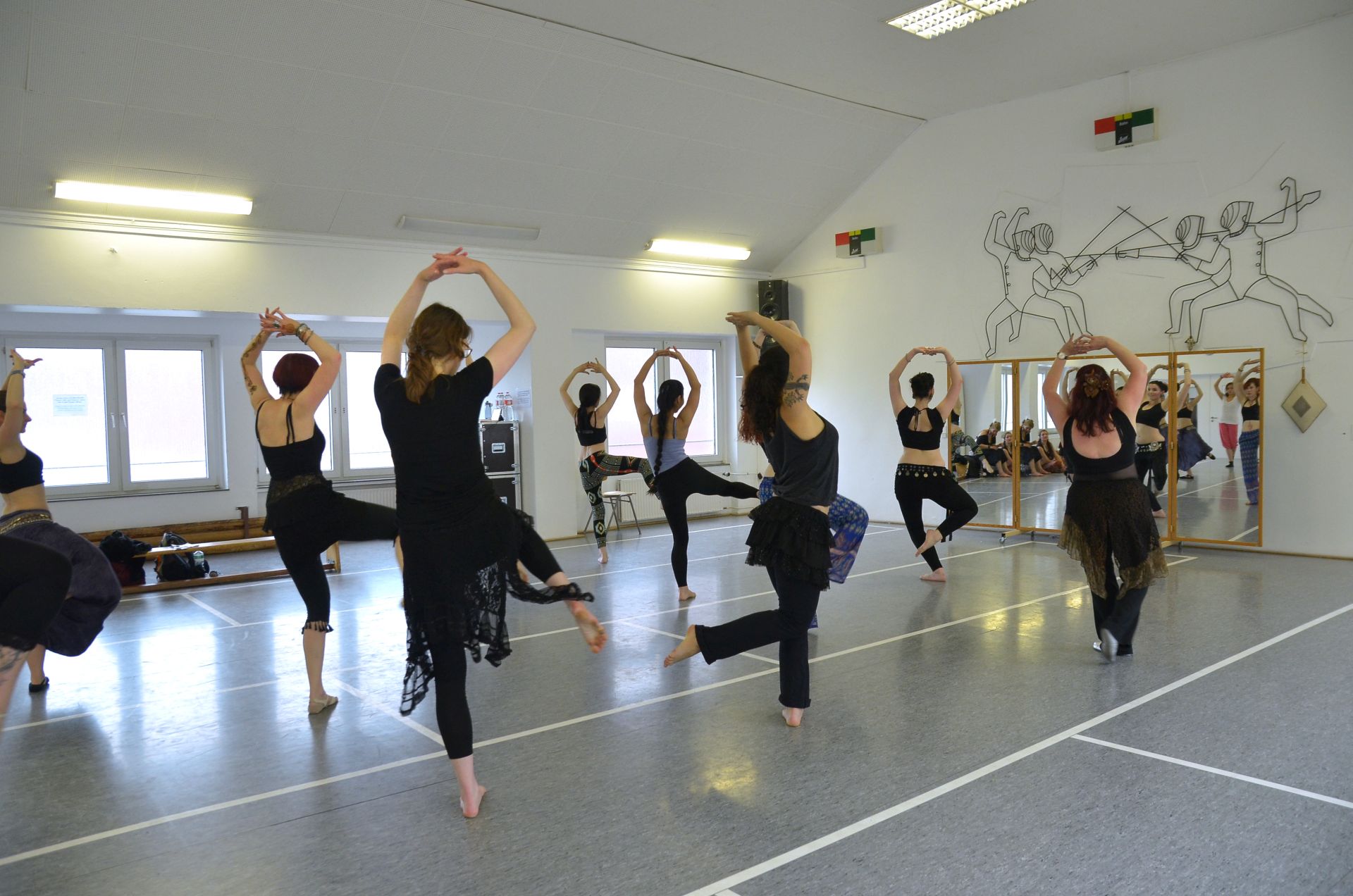 Open Classes Dozent/in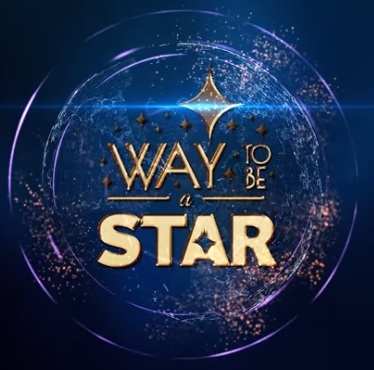 Contest Way to be a Star
Anfang Dezember 2018 – Buchungs- & Registration-Start
für Workshops, Contest, Showtickets
Orientalische Tanzmesse
Freizeitheim Vahrenwald
Sa. 9. & So. 10. März 2019

Lasst euch entführen in eine Welt von rauschenden Farben, orientalischen Kostümen und arabischen Köstlichkeiten, angeboten von über 50 Ausstellern.
Genießt das bunte Treiben und stündliche Show- & Tanzdarbietungen, arabisches Kunsthandwerk von Ägypten bis Libanon, exotische Gewürze & duftende Öle, ausgefallene Wohnaccessoires für euer Zuhause, Weltmusik, Tanzzubehör und arabische Gastfreundschaft.